Digital Training: Learn more about Sdui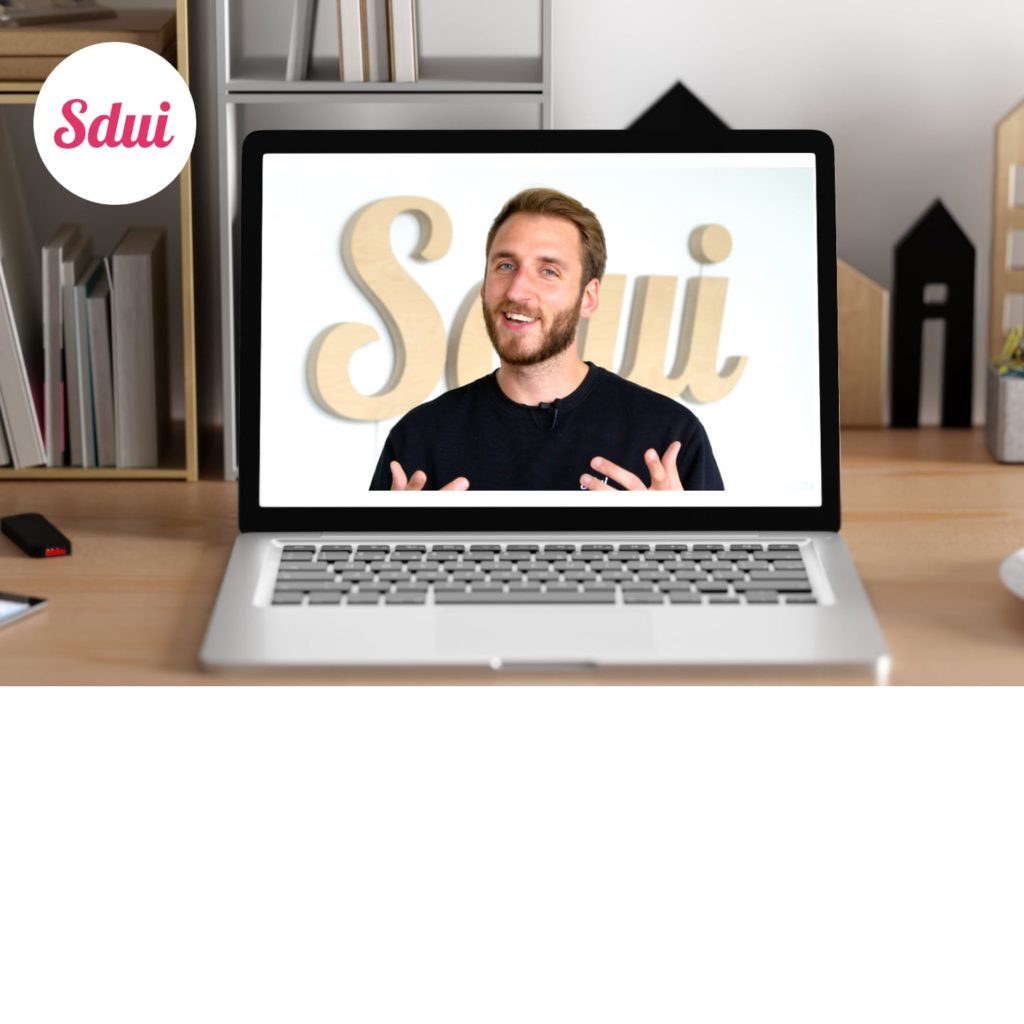 Get to know Sdui personally! This free training is for principals, school and Kindergarten teachers and everyone else interested in bringing their school to the digital age. You'll learn about the Sdui app and other topics around the digital space. Our experts are waiting for you.
04.11.2021 um 14:00 Uhr (Do)
DSGVO-konforme Schule mit Sdui
Sie suchen eine Software für Online-Unterricht oder eine Schulapp?
Das trifft sich gut, denn Sdui ist beides! Apps für Schulen und Kitas gibt es viele, doch Sdui bietet Ihnen Datensicherheit wie keine andere. Mit Sdui können Sie Ihre Schule oder Kita online organisieren und die Kommunikation mit Schüler/innen, Eltern, Erzieher/innen und Lehrkräften vereinfachen.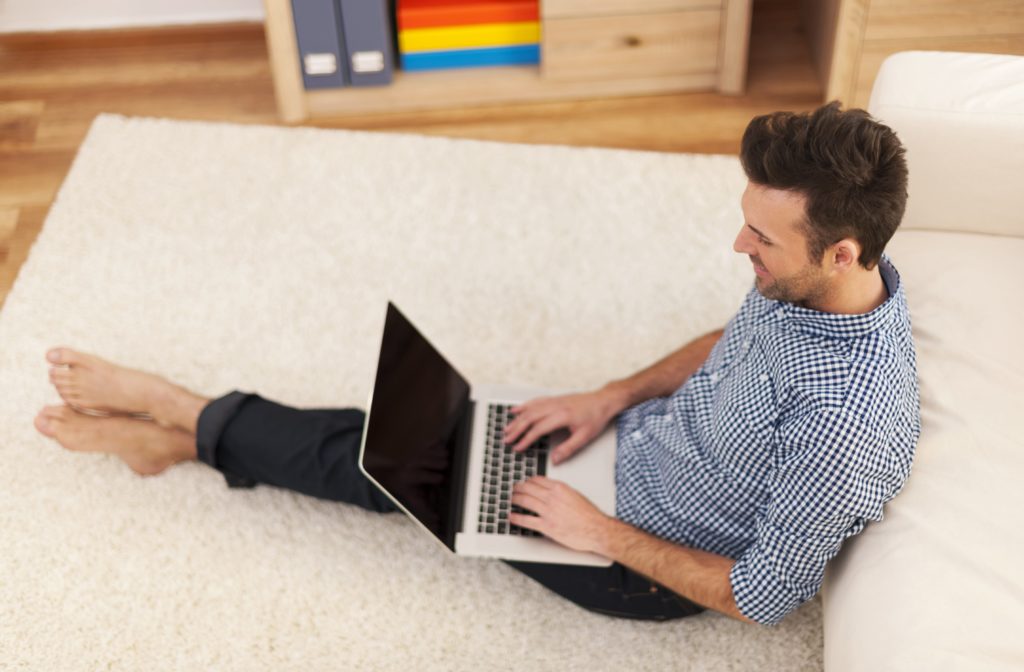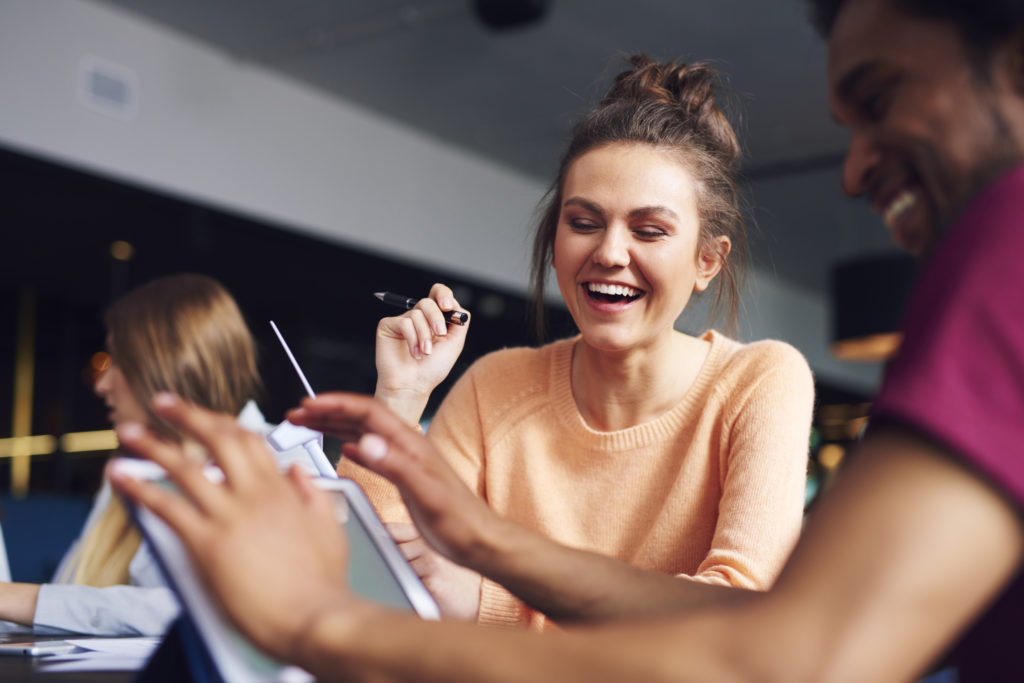 Wie läuft die digitale Schulung ab?
In der Online-Schulung für Lehrkräfte, Schulleitungen, Kitaleitungen und all jene, die ihre Schule oder Kita digital voranbringen möchten, werden Sie live durch unsere datenschutzkonforme App geführt und erfahren, wie Sdui die Organisation und Kommunikation an Schulen und Kitas erleichtert. Das Seminar dient dazu, Sie bestmöglich zu informieren. Darum beinhaltet es zudem eine kompakte Sdui Fortbildung für Erzieher/innen, Lehrkräfte und Schulleitungen und zeigt Ihnen alle wichtigen Funktionen, mit denen unsere sichere App Sie unterstützen kann. Die Teilnahme ist jederzeit möglich und jedem, der sich für zum Thema digitalisierte Schule oder Kita weiterbilden möchte, zu empfehlen. Wir freuen uns auf Sie!
Wie kann Sdui Sie unterstützen?
Mit Homeschooling und Online-Unterricht hat die Corona Pandemie Schulen und Kitas vor eine große Herausforderung gestellt, die eine digitale Lösung fordert. Endlich hilft DSGVO-konforme Kommunikation dabei, sowohl den normalen Schul- und Kitaalltag, als auch Fernunterricht zu meistern. Sdui bietet Ihnen eine WhatsApp Alternative, mit der Sie sich über den Datenschutz keine Sorgen machen müssen. Unser Ziel ist es, die digitale Kommunikation zwischen Lehrkräften, Erzieher/innen, Eltern und Schüler/innen so einfach wie möglich zu gestalten und dabei langfristig zur Digitalisierung der Schulen und Kitas beizutragen.
Auch nach dieser Zeit ist Sdui eine hilfreiche App für Schulen und Kitas. Ob digitales Klassenbuch, Chat, digitale Elternbriefe, Schulcloud, Videotelefonie, digitaler Stundenplan oder Vertretungsplan  – mit der Sdui App können Sie alle wichtigen Funktionen aus einer einzigen App heraus nutzen. Erreichen Sie Lehrkräfte, Erzieher/innen, Eltern und Schüler/innen mit nur einem Klick. Wie das genau funktioniert wird unser Experte Ihnen in der Sdui-Schulung zeigen. Das Schöne daran ist, dass Sie gemeinsam mit anderen Schul- und Kitaleitungen, Lehrkräften und IT-Verantwortlichen teilnehmen und live Ihre Fragen stellen können. So erhalten Sie ein größeres Gesamtbild und einen tieferen Einblick in die App für Ihre Schule oder Kita.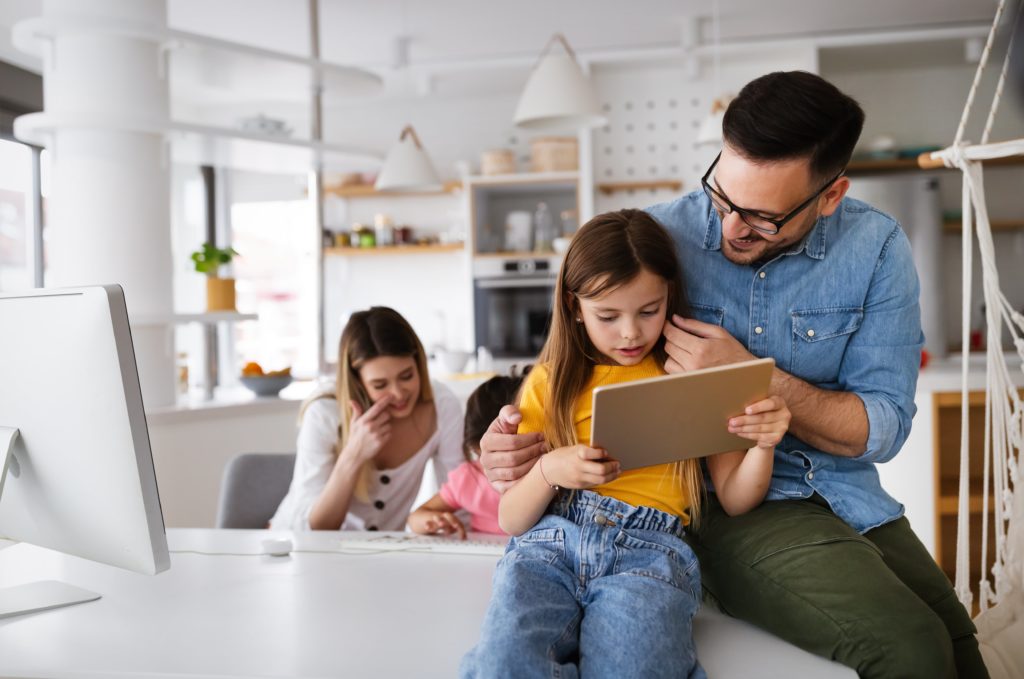 You already have a solution?
You're already using a school app or software? Perfect! With Sdui, you can integrate a multitude of programs with ease and thus only have one system in place – no software chaos necessary. We integrate with timetabling software and LMS like Untis, Moodle any many more.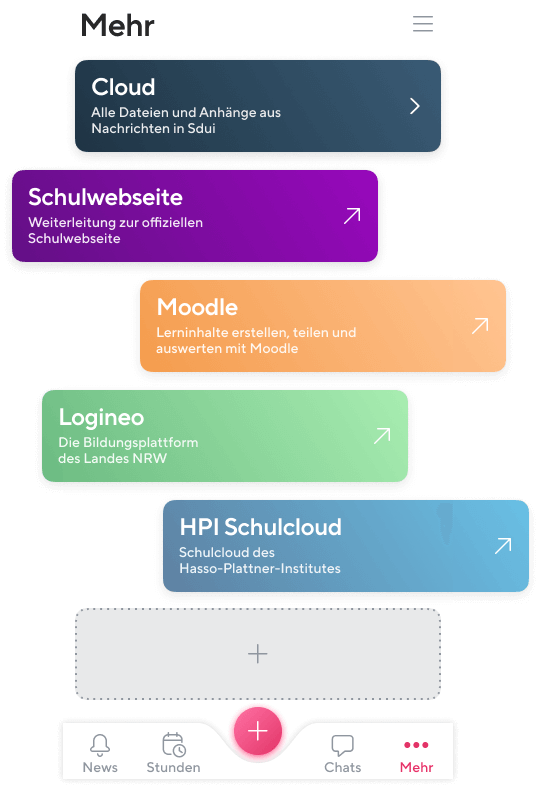 Informing yourself was a great first step. Now, let's take the next.