So far, writing of class tests has been suspended with a few exceptions. We have now taken a closer look at which possible (application) examples and ideas are real alternatives.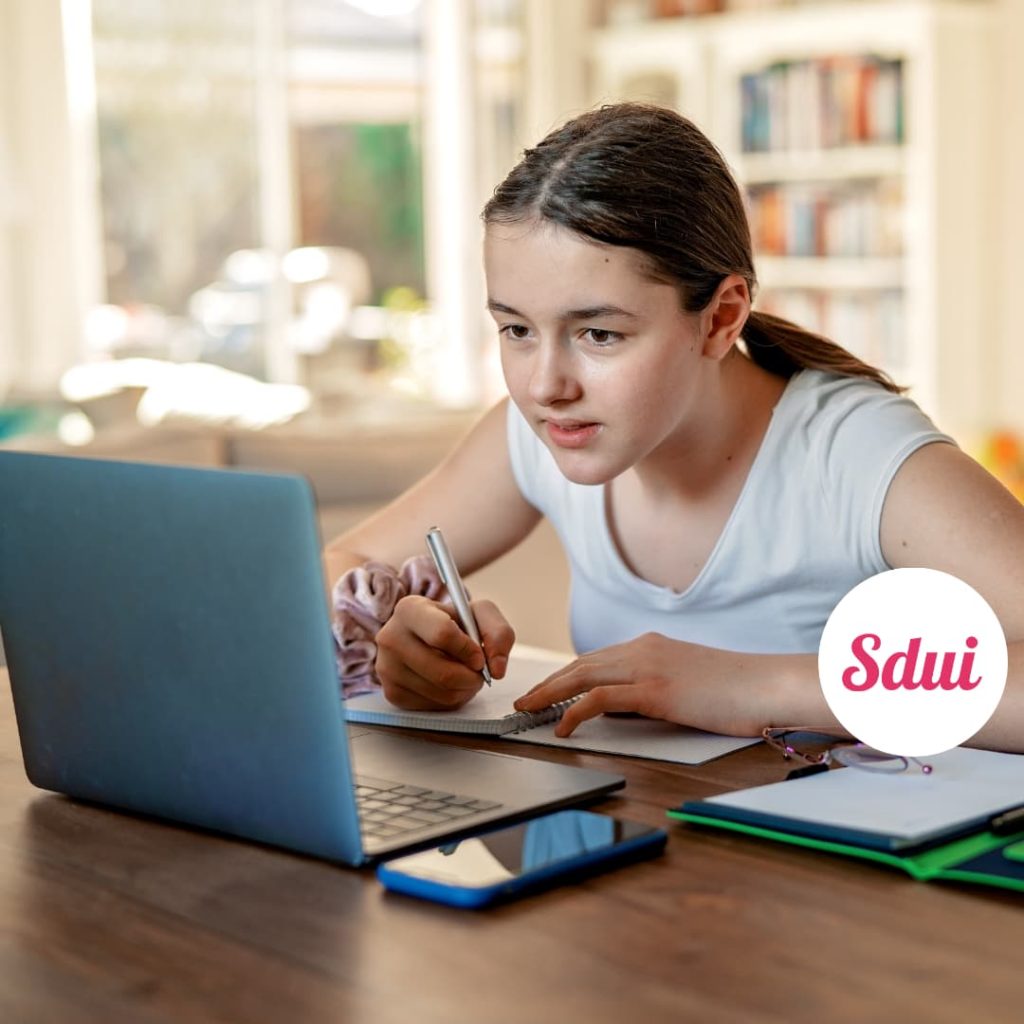 1. Carry out class work despite school closings
There are various options that help and support you to write class tests online and still query the realistic learning status.
With the ongoing school closings, however, more and more questions are being asked about how class work could alternatively be written.
In the event that this becomes necessary, there are technical possibilities to conduct online exams. Since there are a large number of possible solutions, the following overview is only a first relevant selection of options.
2. Basic technical requirements for digital class work
In order to do a class test digitally, certain requirements must be met. Above all, the technical basis is important, but preparation for problematic situations is also essential. It should be checked in advance whether students have an internet-enabled device with a camera and microphone and a functioning internet connection, as well as the following options.
Tools:
Video Conferencing
Chat function
Cloud
Scanner app
Other requirements:
Consent of the students or parents (voluntary consent to video conference with picture and sound, etc.)
Emergency instructions: Give your class guidelines on what to do in which extreme cases (see point 4).
Other tools are useful but optional and, if you are interested, can be found in our comprehensive concept for carrying out online class tests.
Get the concept of "writing classwork online" for free
In our concept for the technical requirements and possibilities, all the information touched on here is really deepened and further small help and tips are bundled in a PDF.
3. Opportunities for successful online classwork
In order to write class work online, there are various ways of implementing it, which can be more or less time-consuming. We present a selection, but we would like to encourage you to do your own research to find out which form best suits your technical and personal requirements. In addition, the type of examination should correspond to the individual requirements of your school.
3.1. Online exam with video supervision: Everything as it was (only with a camera)
A simple alternative that comes very close to the face-to-face exam is video supervision during an online exam. By allowing students to share their cameras during exam time, the teacher can supervise them while the work is being handwritten on paper. After the specified processing time, the finished worksheets can be uploaded as a photo or as a scan. Another option would be for the students to work on the class work directly on the PC and then upload these solutions.
3.2. Online exam with video supervision in break-out rooms
Breakout rooms offer a similar implementation option with video surveillance. Breakout rooms are used to divide a group into several independent sub-groups within a video conference. This means that you can conduct the preliminary discussion with the whole class and then divide them into individually large groups. This offers the highest level of security against attempted deception, as a smaller number of participants can be supervised more closely by a supervisor. A disadvantage of this option: It takes two or more people to keep an eye on all students at all times.
3.3. Without supervision: the "open book" class work
In an "open book" class work, class work is decoupled from supervision, so no video telephony is necessary. The students receive the exam online at a fixed time and then work on the tasks without supervision. The tasks should be set in such a way that no standard answers can be copied from books.
3.4. Short and sweet: the multiple choice exam
A multiple choice class test is another alternative. For example, a short test can be carried out in this way with the help of the SDUI app. Ask a question and provide a variety of possible answers that students can choose from.
This list gives you an initial insight into the existing possibilities. If you are interested in the actual implementation of one of these types of exams, we recommend that you take a look at our ready-made concept for conducting online classwork.
Get the concept of "writing classwork online" for free
In our concept for the technical requirements and possibilities, all the information touched on here is really deepened and further small help and tips are bundled in a PDF.
4. What if ...? - Emergency help for your students during the online exam:
Even before the face-to-face exams, teachers are flooded with waves of questions. Most of it comes out naturally in the course of the class test - but what about situations with the exception of situations during an online exam? Even if the Internet fails or the program crashes, it is important to remain calm.
Before the first official class test is written online, at least one test run - preferably several - should be carried out in order to prepare the students and teachers for the unfamiliar situation. An emergency list, for example, is suitable in order to provide options for dealing with potential difficulties in advance. On this, questions such as: "What if my Internet is too slow?", "What if my scanner does not work?", Etc. can be clarified at an early stage and recorded uniformly for everyone for orientation.
If required, you can get a template for such an emergency list free of charge from Sdui, in our provided concept "Writing class tests online - technical possibilities".
5. Sdui as a supporting expert in your online preparation
You are honored that you take the time to read this blog in order to be as well informed as possible. But we don't want to leave you alone in this new challenge. Our team consists of experts in the field of digitization of schools and will be happy to support you with any questions you may have regarding technical requirements, necessary tools or the right approach.
A tip: You can find some instructions and explanatory videos for you and your students at support.sdui.de. In order to find an individual and suitable solution for every problem, the available options can also be analyzed personally by us in order to then be able to decide which tools should be procured or bundled most sensibly. We would be happy to advise you at any time.
6. Fazit
Just because the school continues to close does not mean that you do not have to continuously forego the examination of the learning status of your students. This article showed you which alternative options you have to carry out class tests online with the help of suitable technical requirements. Which of the listed versions you decide on - you may also know other options that were not mentioned - we would like to recommend one thing to you: Stay calm during the implementation and give your students confidence through previous trial runs and prepared processes in emergency situations. This will save a lot of nerves for yourself and others, and will help your class shoulder additional stress in pandemic conditions. If you have any questions, please do not hesitate to contact us at any time to provide support and advice.
Concept of "writing class work online"