In spring 2020, the translation function was added to the Sdui app. Behind this is not just a linguistic function, but the opportunity for more justice and participation for everyone in everyday school life.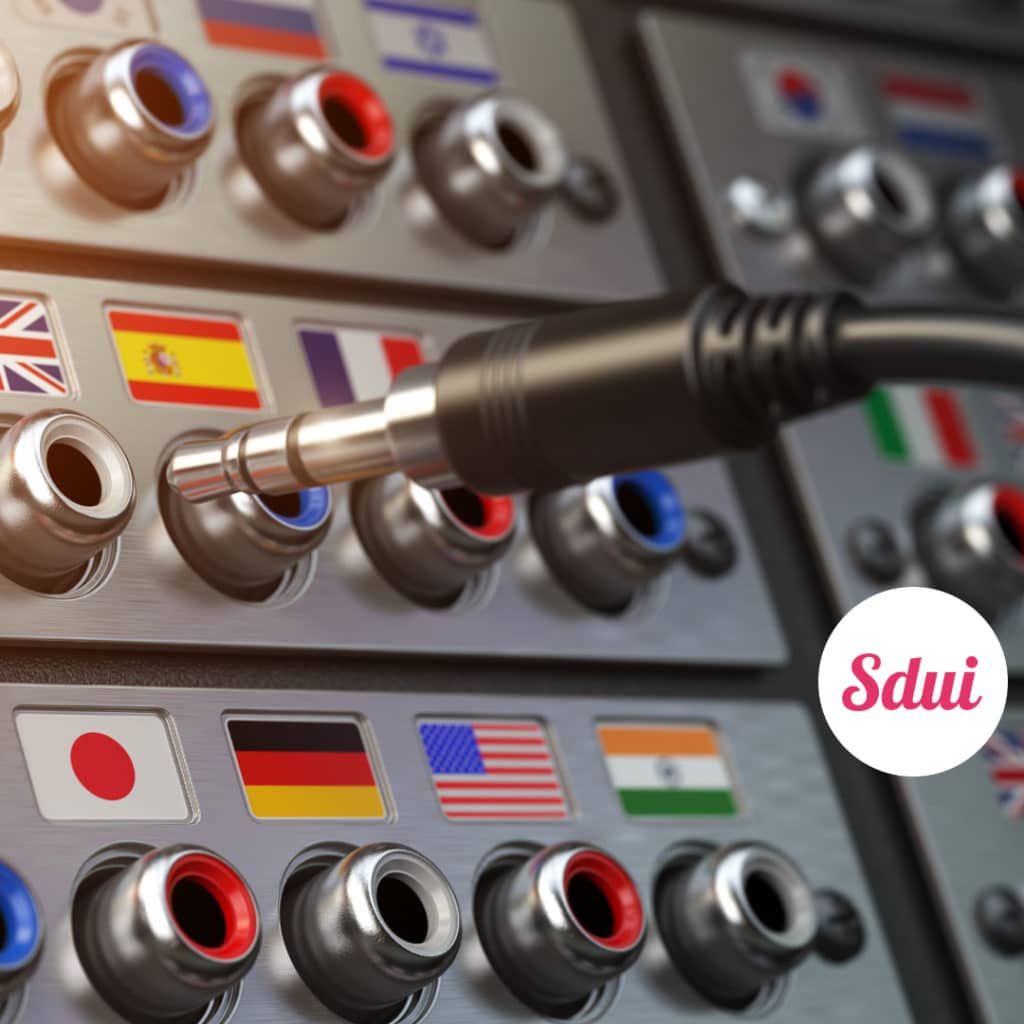 1. The parental home: a decisive factor on the way to school success
Imagine the following scenario: There is an inter-school competition. The class leader hands out a letter from parents with information - with a request for a declaration of consent for the child to participate.
This letter makes its way to different homes: academics, workers, civil servants, unemployed, stay-at-home parents, migrants and so on. These general conditions are decisive for the answer. In order to be able to give this, parents must understand the letter both linguistically and in terms of content - as well as its relevance for the individual support of the child. The child's future depends on the understanding and commitment of the social environment. In more general terms: Parents play a permanent and important role in their children's education. Just like their social roots.
2. Equal opportunities in schools: wishful thinking more than fact
To put it very scientifically, education is seen as "an important determinant of individual life chances, self-realization, professional success and social, political and cultural participation" (Solga & Dombrowski). In other words, the level and quality of education that someone receives affects their chances later in life. Equal opportunity is even stipulated in our Basic Law and means: Training and advancement opportunities for everyone - regardless of origin or social circumstances.
In most cases, however, the school does not ensure equal opportunities. Rather, existing inequalities are increasing. Success at school is still dependent on social background. This is shown, for example, by the results of the well-known PISA and IGLU studies. The phenomenon is also well documented in the social science literature.
3. Children from immigrant families are particularly disadvantaged
Children and young people from immigrant families in particular suffer from considerable disadvantages. A relatively large number of them attend secondary school. There can be many reasons for this - e.g. the lack of or limited opportunity to receive help from the parents' home. Research shows: Parents from abroad tend to be less involved in school activities than German-speaking parents. This can mean that they are often not aware of the expectations and demands that the school places on them. On the part of the teachers it is reported that it is more difficult to contact parents with a migration background. Understandable when you consider this first Having to overcome inhibitions that usually do not exist for other parents: cultural barriers, lack of time due to difficult job situations, experiences with racism and discrimination, social misunderstanding of your situation or political reasons.
4. Language as the key to everyone's participation
For all possible reasons, the linguistic barrier as a causal problem not missing. People with a different mother tongue and / or little knowledge of German may barely understand their children's teaching staff and struggle with letters from parents and certificates. Without assigning blame here, this can, as explained at the beginning, have disadvantages for the students with a migration background.
In order to counteract these disadvantages, we integrated an automatic translation function into our app in the first half of 2020. The teacher shares news in the app in German - parents can view it in their native language. With this possibility, in the first step at least the linguistic barrier can be transformed into a linguistic bridge, which makes it possible to overcome other obstacles in everyday school life together.
5. The translation function at a glance
If a teacher shares a news article, they can activate "Allow translation" in addition to push notifications and read receipts in the last step. The translation does not happen by default, but must be actively selected - because the choice accepts the data protection provisions of our partner who provides the real-time translations. 22 languages ​​are currently available: from English to Turkish and Arabic to Urdu. Depending on our partner, we try to add more languages ​​little by little. The function is available free of charge to all schools during the Corona period in order to ensure smooth communication, especially in the current crisis. For more bridges instead of barriers.