Zwei starke Partner – ein gemeinsames Ziel: Digitalisierung einfach gestalten!
Mit einem gemeinsamen Angebot helfen wir Ihnen, die Digitalisierung zu meistern. Entdecken Sie, welche Möglichkeiten Sie dadurch haben, die Akteure Ihrer Schule zu entlasten. Ihr eigener Digital-Experte wartet bereits auf Sie.
Wir unterstützen Sie gemeinsam
Ihre Schule befindet sich im Lockdown? Mit Sdui verlagern Sie den Präsenzunterricht ganz einfach nach Hause, sodass kein Unterricht ausfallen muss. Per Schul-App können Lehrer, Schüler und Eltern sicher kommunizieren und den Schulalltag digital wie gewohnt fortführen.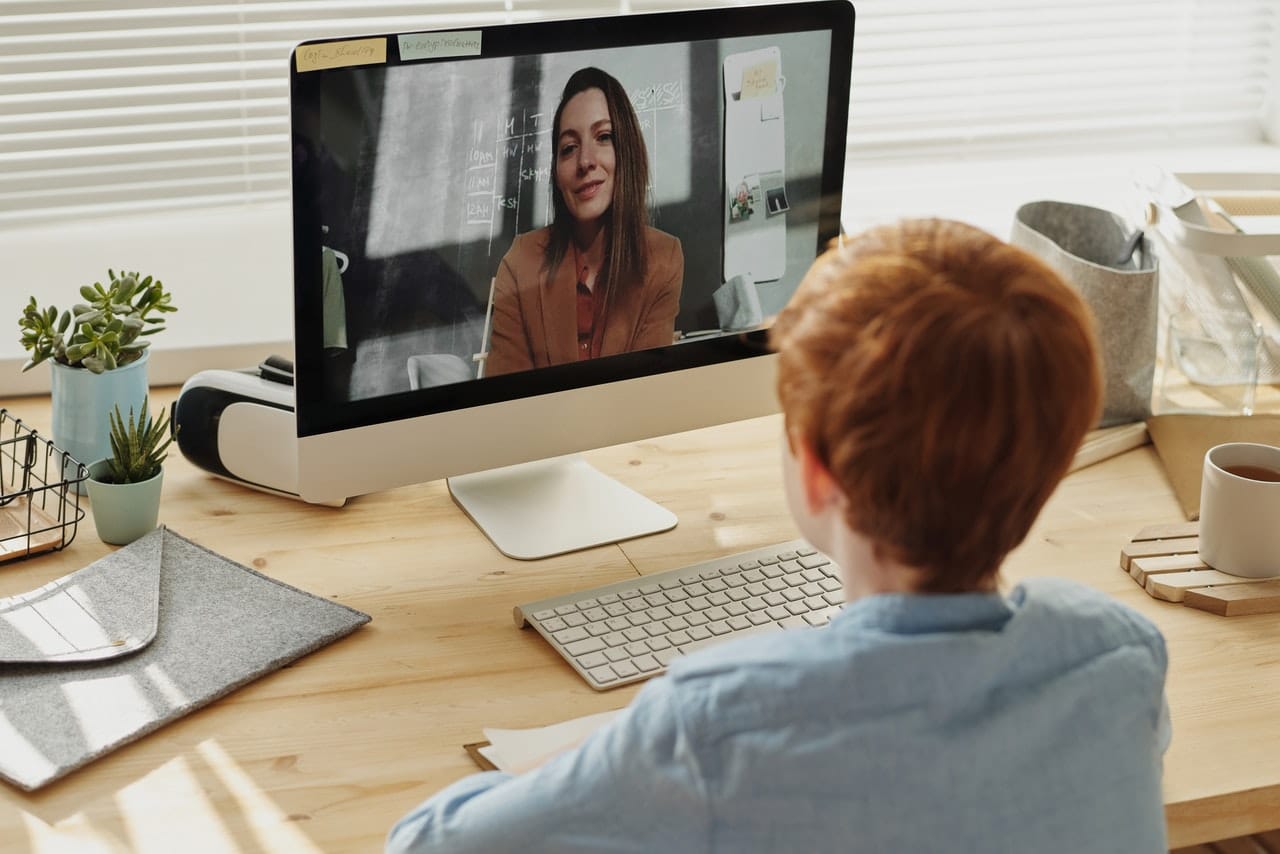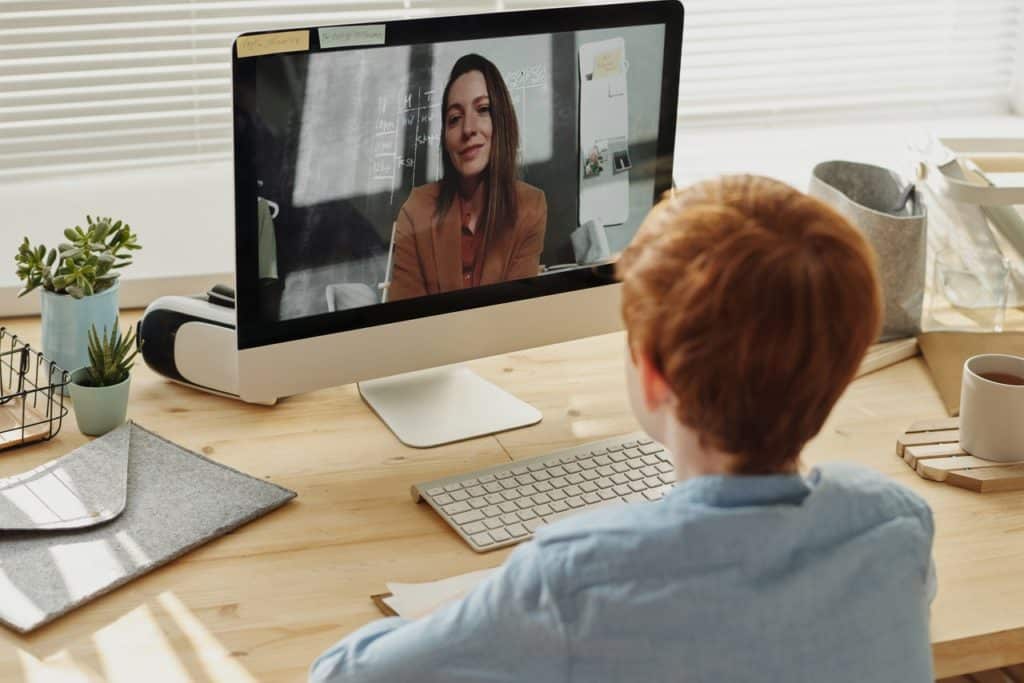 Von der Schulschließung zum Fernunterricht in kürzester Zeit
Wir stellen Ihnen alle Funktionen für die Zeit des Lockdowns und je nach Bedarf auch darüber hinaus im Rahmen einer Testphase kostenlos zur Verfügung. Unser Ziel ist es, Schulen zu unterstützen und damit für einen geregelten Schulalltag zu sorgen, den wirklich alle sorgenfrei genießen können. Dabei soll es nicht um Kosten gehen. Sprechen Sie uns einfach an.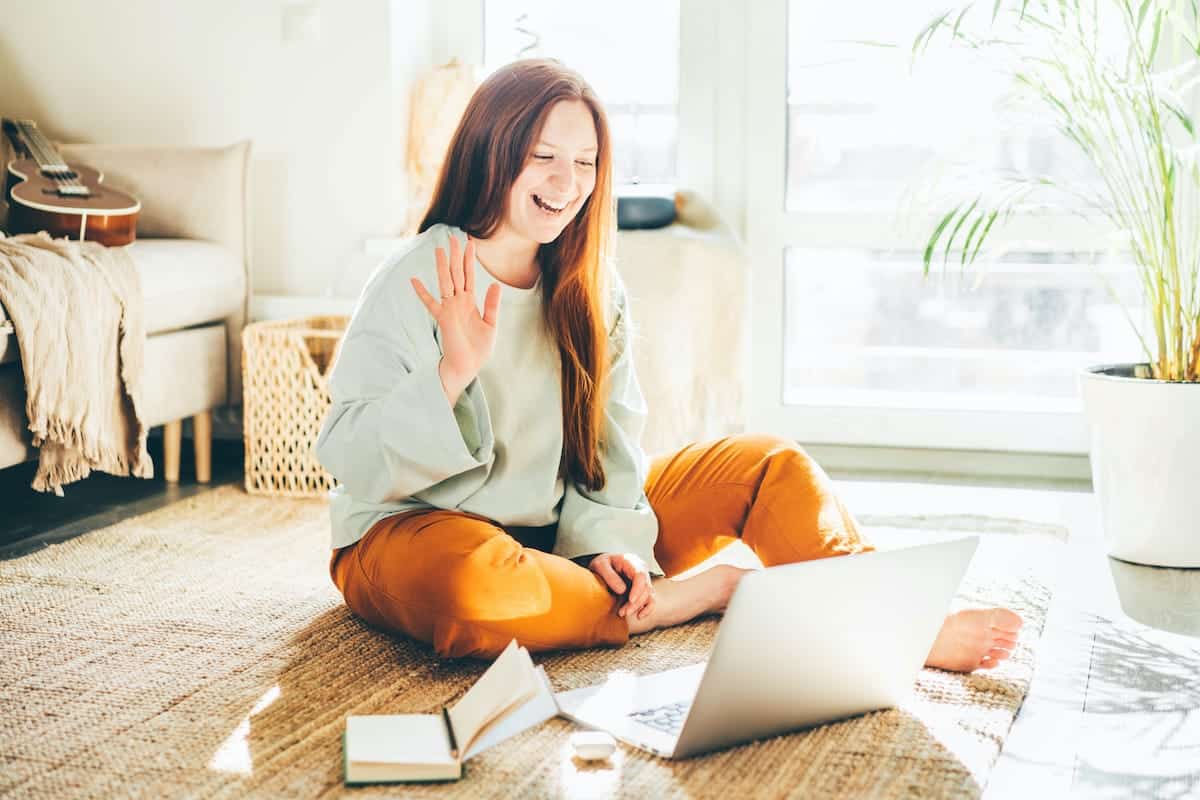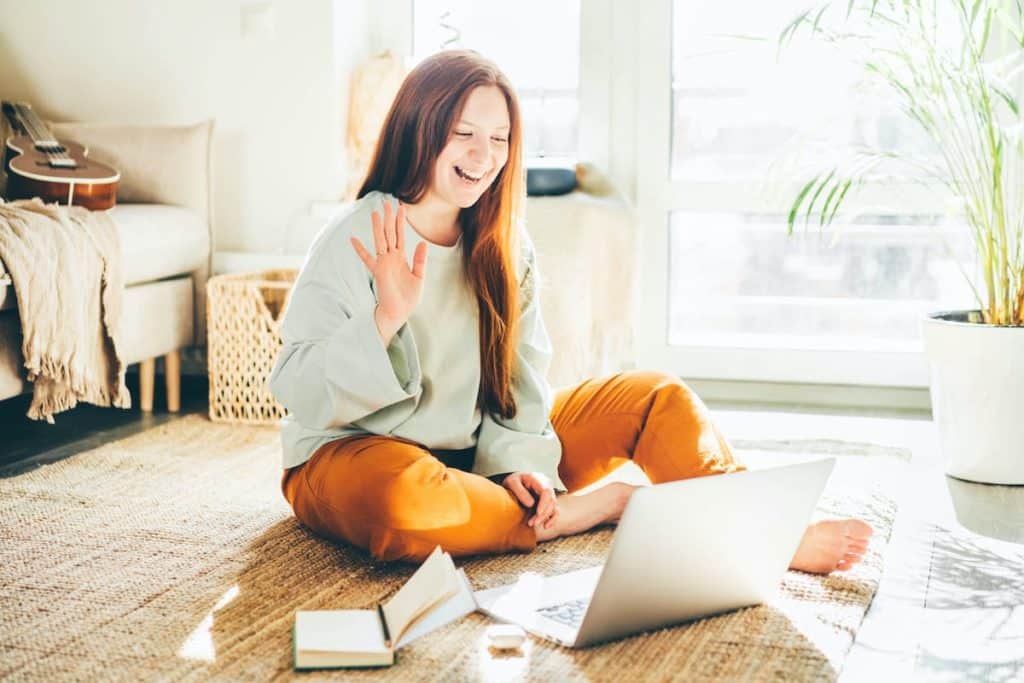 An overview of the most important functions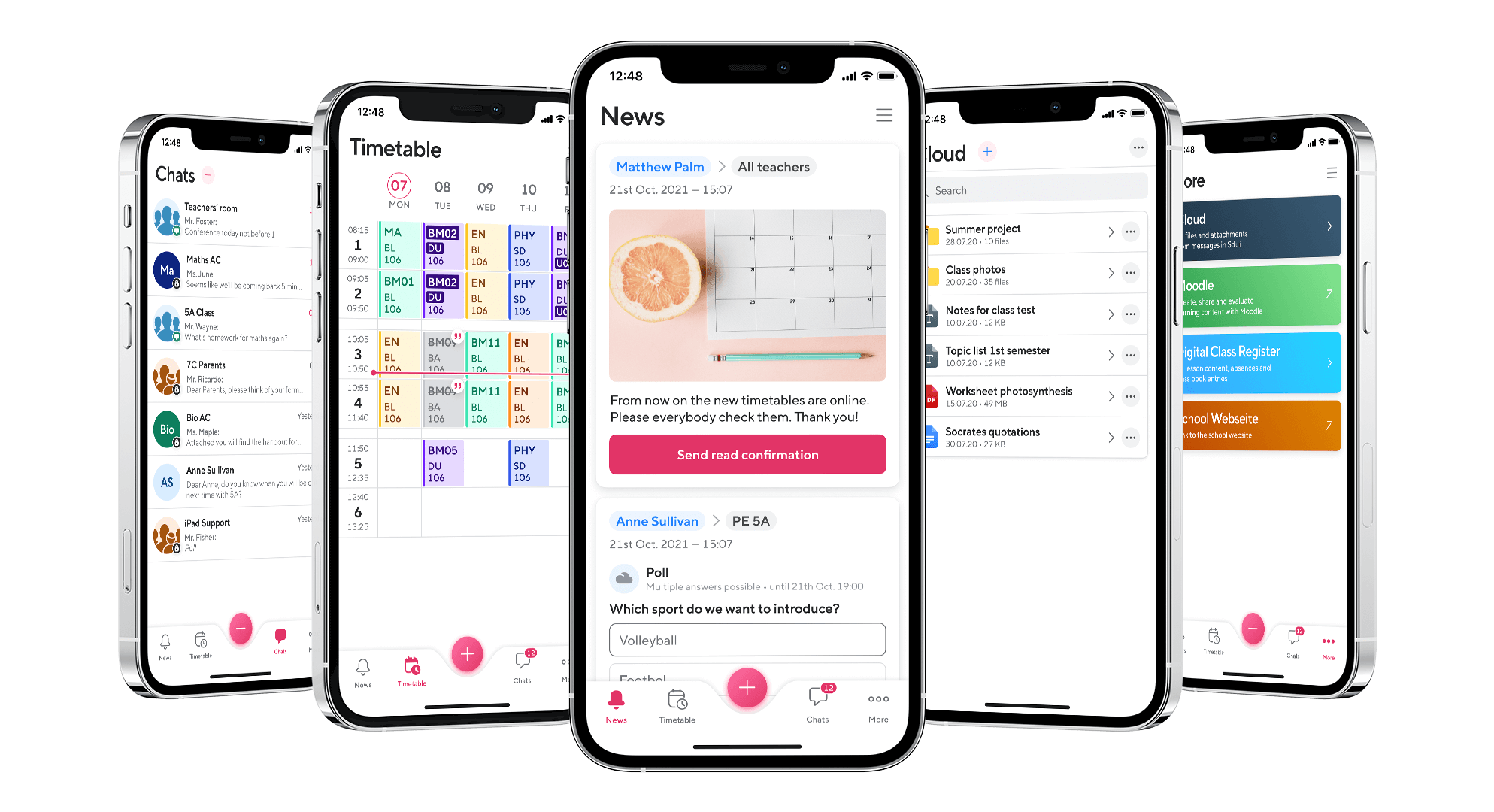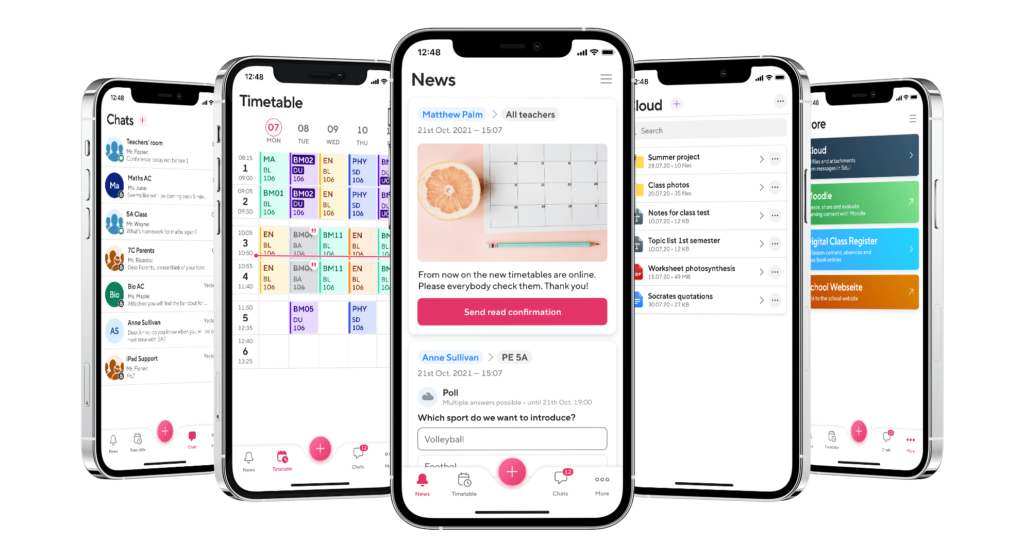 News
Gone are the days of parent letters getting lost in backpacks. Sdui ensures secure delivery of information to its intended recipients.
Parent letters can be sent digitally to selected groups or the entire school or daycare community.
Share documents of all common file types as simple attachments..
Push notifications are sent directly to your mobile phone, ensuring you are always up-to-date with the latest news.
Stay informed about who has received the information, as Sdui provides a read confirmation within seconds at the touch of a finger
News can be published automatically: You can even prepare news in advance and set the publication period for automatic publication.
Chat
Surveys
Video conference
Timetable
Cloud
Translations
Digital class register
Digital sick notes
Integrations
Switching between accounts
Infoscreen
Sdui bietet viele praktische Werkzeuge und funktioniert auf allen Geräten: Smartphone, Tablet und als Web-App auf jedem Computer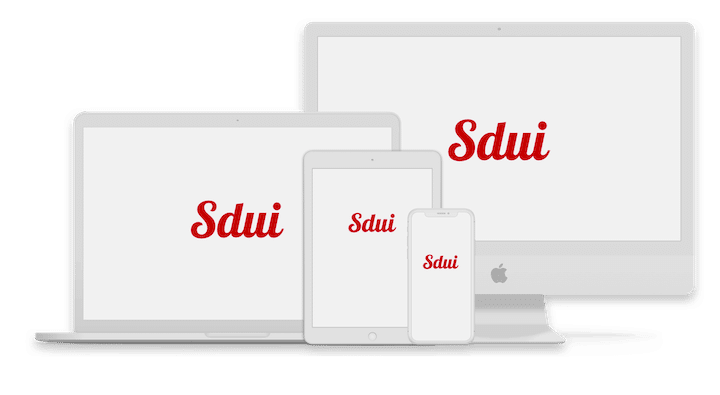 Learn how Sdui can facilitate your daycare and school life in the shortest possible time
So einfach kann Digitalisierung sein
Die Einrichtung von Sdui dauert in der Regel nur 15 Minuten. So unternehmen Sie einen fliegenden Wechsel zum Onlineunterrich in einer Viertelstunde.
Sdui ist einfach und intuitiv bedienbar. Damit braucht es auch keine lange Eingewöhnungszeit – sondern der Unterricht kann mühelos fortlaufen.
Es wird noch besser: Sie investieren damit sogar langfristig in ein einheitliche, einfache und DGSVO-konforme Kommunikation für Ihre Schule. Denn zusätzliche zum einfachen Onlineunterricht, haben Sie mit Sdui für jegliche kommende Herausforderung vorgesorgt und vereinfachen die Kommunikation und Organisation des regulären Alltags Ihrer Schule dauerhaft.
Ihre wichtigsten Vorteile
Ihr persönlicher Ansprechpartner
Sie erhalten einen persönlichen Berater, den Sie bei Fragen rund um die Digitalisierung Ihrer Schule kontaktieren können. Wir stehen Ihnen jederzeit mit Rat und Tat zur Seite und unterstützen Sie auch bei unvorhergesehenen Herausforderungen.
Individuell und flexibel: Wie für Sie gemacht
Sdui bietet Ihnen ein hohes Maß an Flexibilität. Jegliche bereits genutzte Lösung können Sie einfach ins Menü integrieren. So haben Sie alle gewünschten Funktionen in einer App gesammelt – nie wieder Systemchaos! 
Eine langfristige Lösung für alle Fälle
Mit Ihnen gemeinsam passen wir Sdui Ihren Wünschen und wandelnden Bedürfnissen an. So gewinnen Sie mit Sdui einen langfristigen Partner, der Sie immer genau dabei unterstützt, was Sie gerade beschäftigt. Wenn sich Ihre Schule ändert, ändern wir uns mit!
How can Sdui be implemented in my school or daycare center?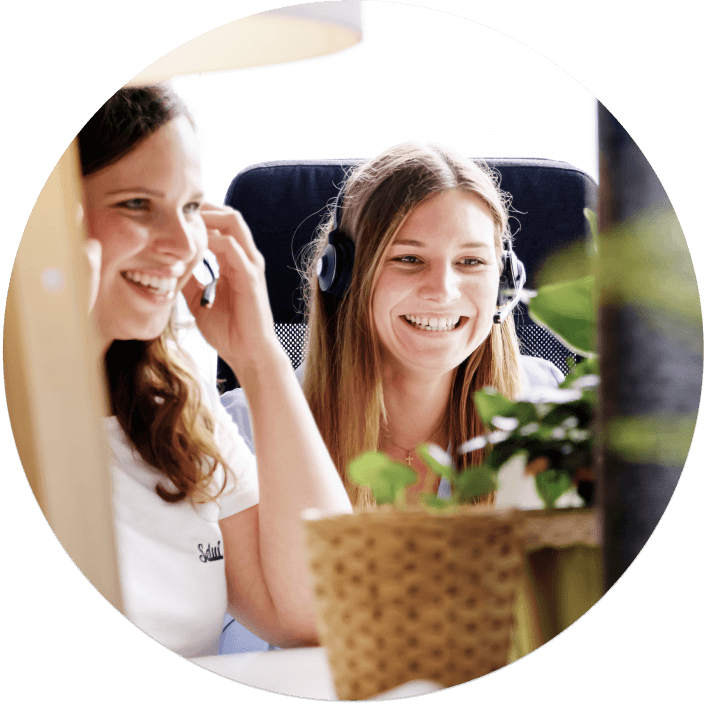 Simply fill out the form at the bottom of this page to get in touch with us. Choose a date that suits you and one of our experts will contact you for a free consultation to introduce you to Sdui.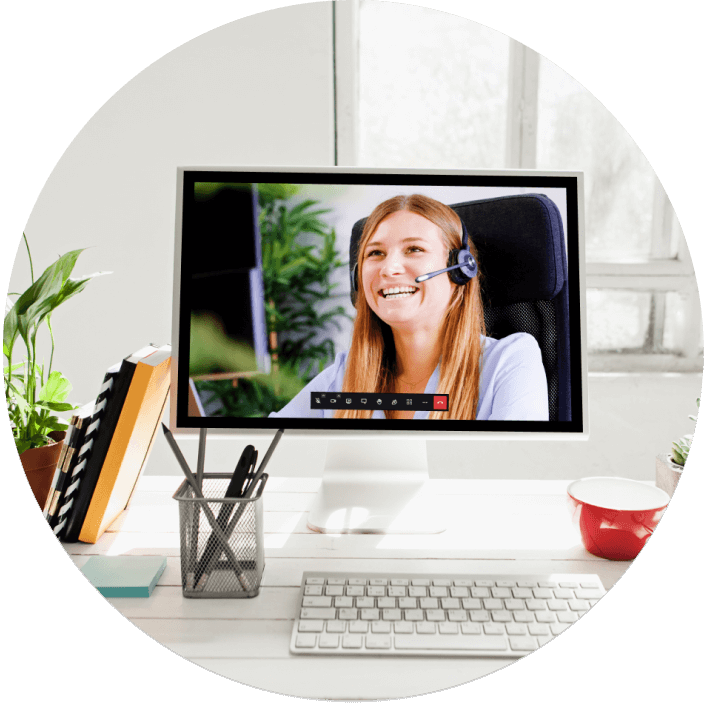 During the short online consultation, we'll discuss how Sdui can help simplify the daily life of your school or daycare center. As a decision-maker, you can immediately register your institution for Sdui afterwards.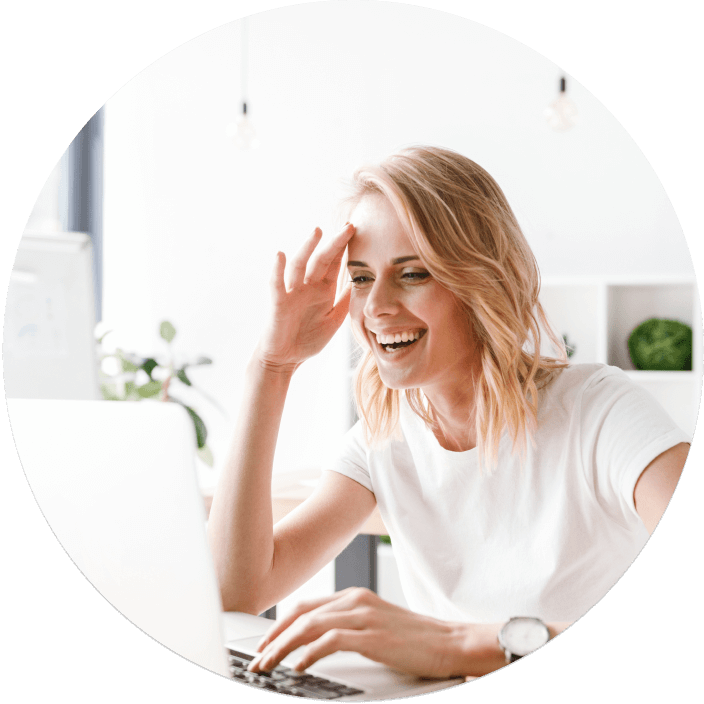 We'll create your personal Sdui environment and send you the activation codes. With that, you're ready to get started and make school life easier for everyone! Your personal advisor will be available to provide you with advice and support whenever you need it.
Erfüllen Sie die offiziellen Grundsätze des Ferunterrichts
Am Beispiel eines Schreibens des Landes BaWü zeigen wir, wie Sie den Fernunterricht mit Sdui ideal abwickeln können. Entdecken Sie im Video, wie Sie alle Lehrkräfte, Eltern & Schüler/innen schnell und einfach erreichen – mit echter Sicherheit.
Tipp: Schauen Sie sich das Video im Vollbildmodus an, um einen besseren Einblick zu erhalten. Bei Fragen, kontaktieren Sie uns gerne jederzeit – wir stehen Ihnen persönlichen zur Seite.
Learn how Sdui can facilitate your daycare and school life in the shortest possible time
With Sdui, you no longer have to worry about data protection.
The requirements of data protection are extensive: procedure directory, contract data processing, etc. With Sdui, you no longer have to worry about data protection: the Sdui app runs via an ISO-certified data center in Frankfurt.
So, wie der Präsenzunterricht im geschützten Raum des Klassenzimmers stattfindet, muss sich auch der Fernunterricht in einer sicheren Umgebung abspielen können. Sdui ermöglicht eine direkte, einfache und vor allem datengeschützte Kommunikation in einem geschlossenen System, das nur für Angehörige der Schule zugänglich ist.
Mit Sdui können Sie DSGVO-konform Fernunterricht per Videotelefonie halten. Zusätzlich können Sie Elternbriefe, wichtige Informationen sowie Unterrichtsmaterialien per Fingertipp teilen.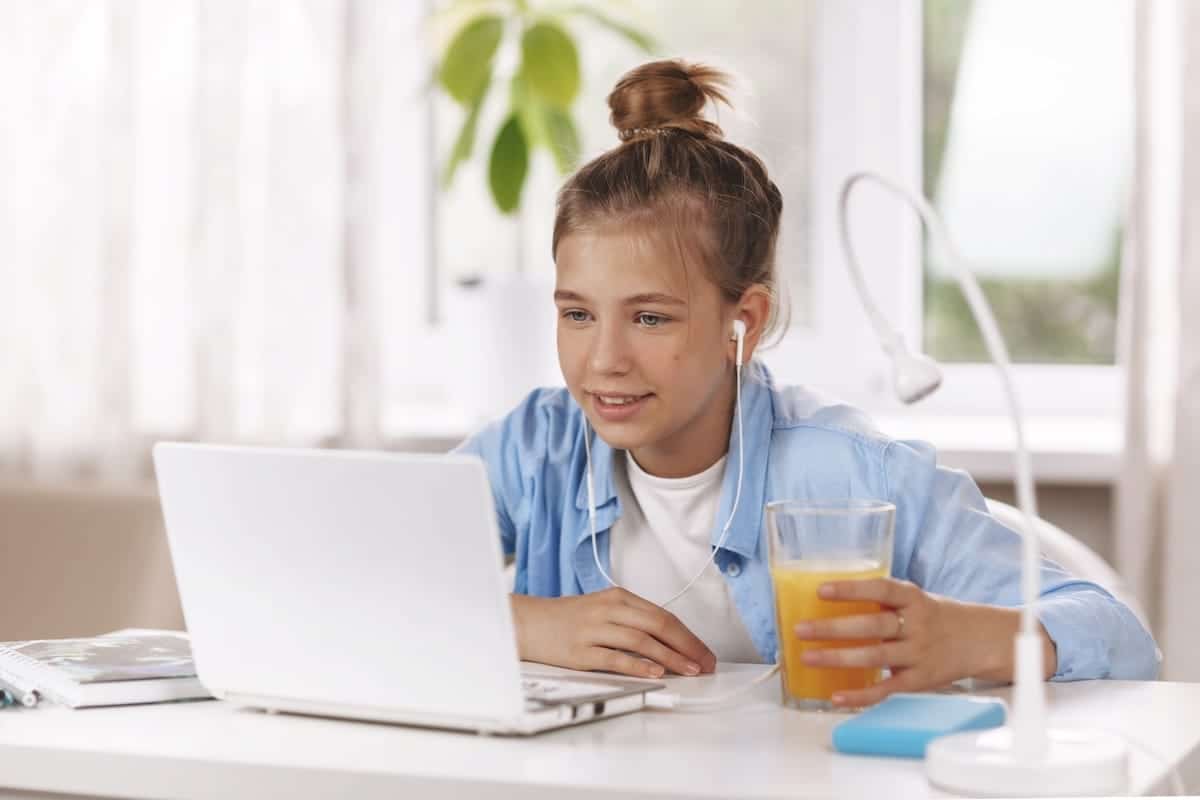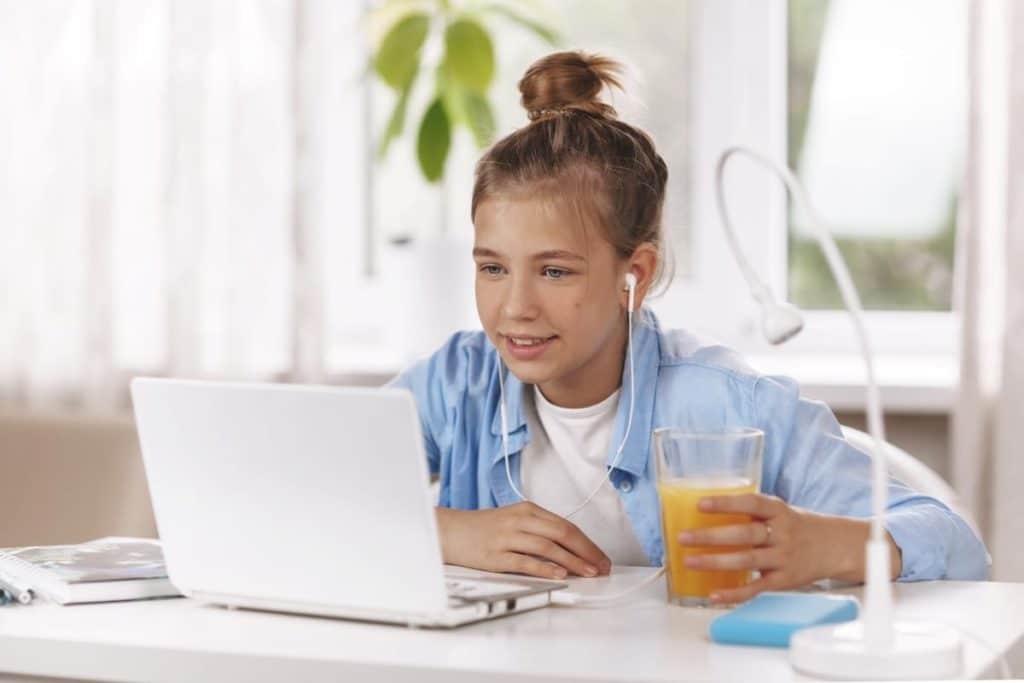 Erfahrungen anderer Einrichtungen
Kundenmeinung auf Facebook
Wir nutzen Sdui jetzt 1 Jahr und sind absolut zufrieden. Der Support ist sensationell und immer freundlich und hilfsbereit. Auch spezielle Wünsche wurden in kurzer Zeit umgesetzt und die App wurde für uns angepasst.
Klaus Obert
St. Ursula Schulen Hilldastraße
Nach einem halben Jahr im Einsatz möchte an unserer Schule niemand mehr auf Sdui verzichten. Für uns sind die wichtigsten Punkte: Einfache Bedienung (sogar für Lehrer handlebar), alle Funktionen gut durchdacht und benutzerfreundlich umgesetzt, kompletter Umfang, offener Blick der Entwickler für Verbesserungen (wo überhaupt noch möglich!) und nicht zuletzt: perfekter Service und schnelle, kompetente und sehr freundliche Betreuung.
Hans-Martin Bratzel
Realschule Tiengen
Vielen Dank an das gesamte Sdui-Team. Sie reagieren sehr kurzfristig und kompetent auf neue Bedarfe in der Corona-Krise und unterstützen dadurch unsere Lehrkräfte und Schüler im Fernunterricht mit wertvollen neuen Funktionen, Erklärvideos und dem Handbuch.
Frank Schubert
Ev. Oberschule Großrückerswalde
Ich bin so froh, dass wir Sdui haben, das können Sie sich gar nicht vorstellen. Und solange ich Sie für Problemlösungen an meiner Seite habe, haut mich hier nichts um.
Jelena Wagner
Leiterin einer Kita in RLP
Ich würde Sdui jeder Schule und jeder Kita empfehlen, weil Sie dadurch eine einfache, leichte und schnelle Kommunikation zu ihren Eltern herstellen können, die einen aber nicht überfordert. Und ich würde Sdui empfehlen, weil das Team von Sdui so toll ist.
Wir sind Ihre Ansprechpartner für eine kostenlose Kurzberatung
Gemeinsam finden wir mit Ihnen heraus, ob und wie Sdui Ihnen helfen kann.
Sich zu informieren war ein guter Schritt.
Gehen Sie nun den Nächsten.
How can Sdui help make daycare and school life easier right away? Learn more now!
"It is the biggest motivation for me to know that I have contributed to making the daily routine in schools or daycare centres easier in the long term."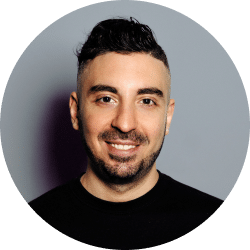 Business Development Manager