The events in Ukraine shock us deeply and leave us stunned. Our thoughts are with the Ukrainian people and with all those who are organizing help and support.
We also want to help – as much as we can. That is why we have collected useful information in one place to help you deal with everyday school life, to answer the questions of parents and pupils and to assess what has happened. On this page you will find links to free teaching material, a collection of fundraising organizations and further information.
Sdui free of charge for schools hosting Ukrainian children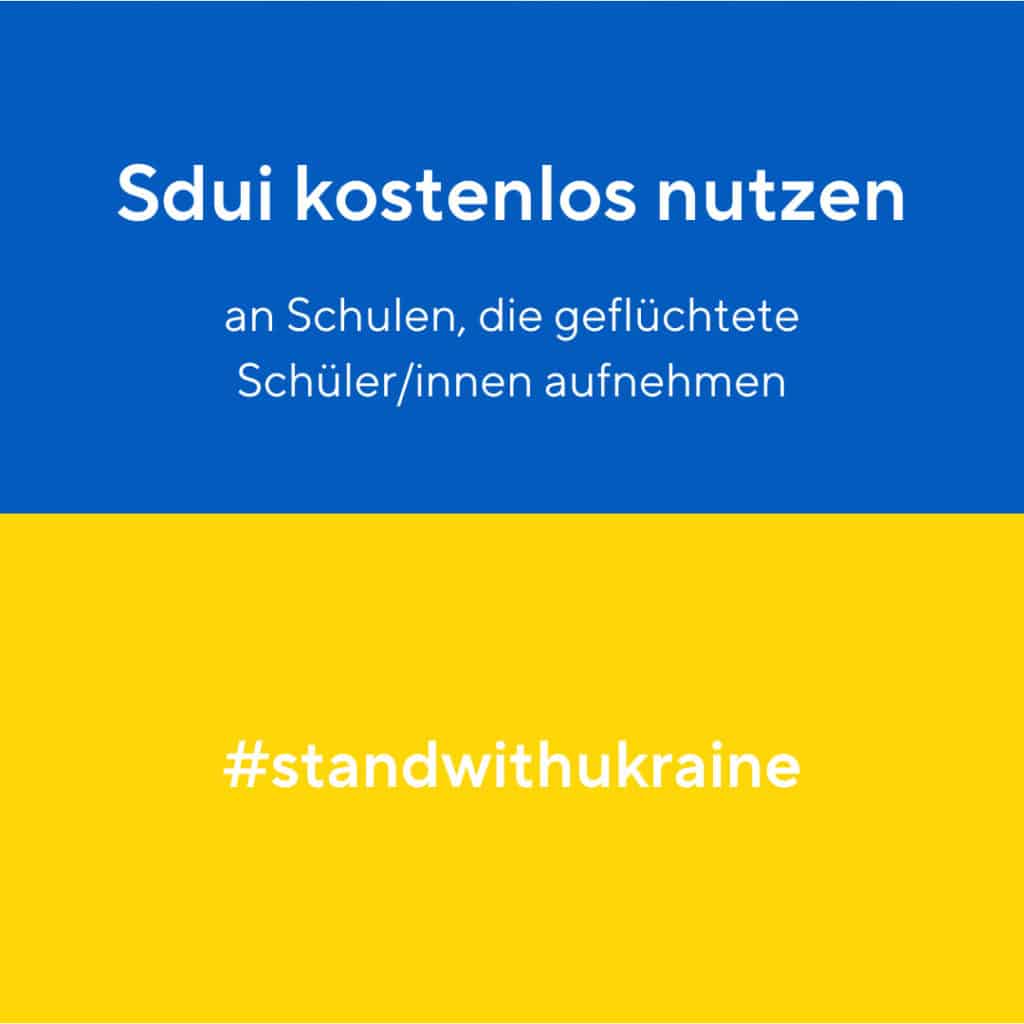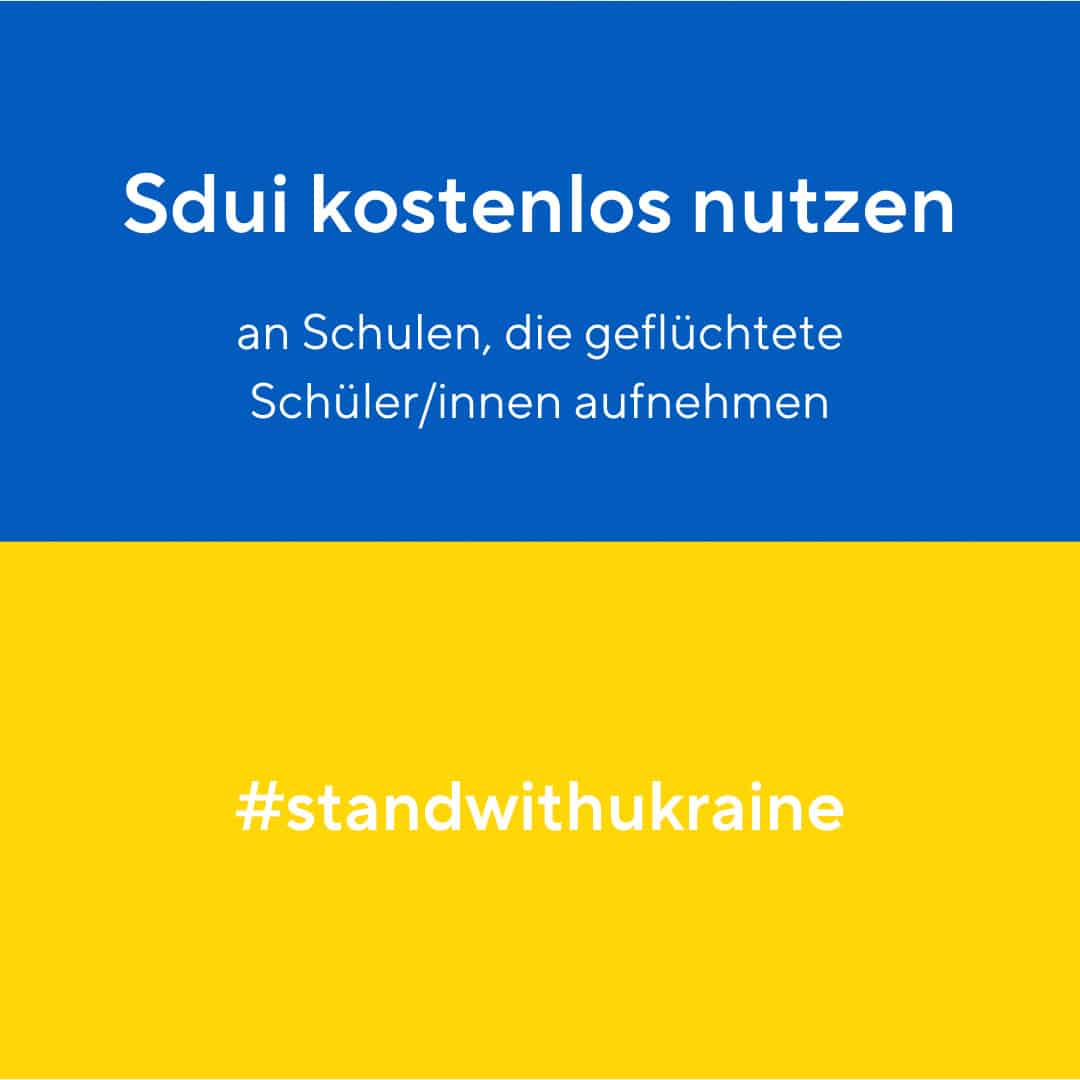 From now on Sdui is available free of charge until the end of the year to schools that take in Ukrainian children and want to integrate Sdui for facilitating children's participation in school life.
The application is fully functional in Ukrainian and thus the language of use can be completely set to the native of Ukrainian children.  
You can find out exactly how the Sdui app can be used in a supportive way during these times in our blog.
2. Support for teachers in everyday school life
What to do in everyday school life? Teachers face the great challenge of dealing with the situation, answering students' questions and alleviating the uncertainties of the current situation. In our blog we clarify the following questions: 1. How can teachers & their students help to deal with the current situation? 2. How can teachers help through fundraising and relief activities? 3. Support for Sdui users
Free material & ideas for the classroom
What is war and why is Russia attacking Ukraine? These are questions that many schoolchildren ask themselves now. In order to offer age-appropriate explanation, it is now of utmost importance for teachers to have suitable material at their disposal. Platforms such as Eduki and 4teachers provide free teaching material and a platform for teachers to exchange ideas:
5. Support via phone and chat
If you struggle to cope with the situation, feel helpless or suffer from anxiety, you can ask for free help by contacting following hotlines:
If you are under 25, you can also contact the crisis chat via WhatsApp.
The free counselling service of Krisenchat is available around the clock:
Crisis chat