On this page you will find interviews and messages that have been sent to us personally. We would like to thank the authors for the permission to publish them here.
Trier-Zewen primary school
Katja Zeiger talks about her experiences with Sdui at the Trier-Zewen elementary school. With the SDUI timetable, lesson plans can be easily shared digitally. The app is also used for communication between teachers and parents.
Janek Radomsky talks about his experience with Sdui. He is responsible for Sdui at the state regular school "Johann Wolfgang von Goethe" Schleiz. There are already iPads there for all students. Sdui is mainly used to view timetables or to share important announcements and documents.
Dirk Wagner, Chief Digital Officer of the City of Solingen, talks about the experience with Sdui. The city recommends Sdui as the standard for secure communication for all schools in town. The app was further developed together with the school management in such a way that it offers the greatest possible added value for everyone involved.
Free online consulting call
Learn how Sdui can help you with distance learning
Carl-Zeiss-Gymnasium Jena
Dr. Frank Skorsetz talks about his experiences with Sdui. The Carl-Zeiss-Gymnasium Jena is one of the first schools to use the school app with the Indiware timetable planning software. The interface was developed together with the Indiware company and the deputy headmaster Mr. Skorsetz.
Ev. Großrückerswalde high school
Frank Schubert and various students talk about their experiences with Sdui at the Evangelical High School "Erhard and Rudolf Mauersberger" Großrückerswalde.
Free online consulting call
Learn how Sdui can help you with distance learning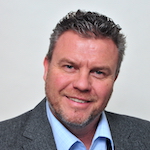 Headmaster, Martin-Butzer-Gymnasium Dierdorf
Hello, dear Sdui team!
We are incredibly glad in the current situation that we have taken the path with you and have arranged everything that is necessary, that we are using Sdui very actively right now and the school-internal communication from teachers to students and vice versa, but also from school management to College can maintain! Thumbs up!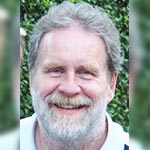 Head of department, St. Ursula Schools Hildastraße
After half a year in use, no one at our school wants to do without Sdui.
For us, the most important points are: simple operation (even for teachers), all functions well thought out and implemented in a user-friendly manner, complete scope, open view of the developers for improvements (wherever possible!) And last but not least: perfect service and fast, competent and very friendly care.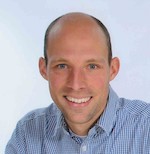 Teacher, Lukas Gymnasium Munich
Dear Mr. Holzinger,

Today you and your team have earned an order and made a huge contribution to successfully managing the social challenge of the near future.

Thank you for kneeling down!

Happy closing time and best regards!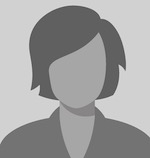 Highly Recommended! Sdui "saves" us in this difficult situation! The team and our "personal" consultant are super nice, committed, helpful and competent!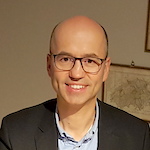 Secondary school principal, secondary school Tiengen
Hello Ms. Kaiser,

Many thanks to the entire Sdui team. They react very quickly and competently to new needs in the corona crisis and thereby support our teachers and students in distance learning with valuable new functions, explanatory videos and the manual.

Happy Easter for you and your team.

Kind regards from Tiengen Realschule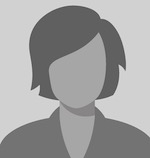 Parent, high school on Rittersberg
Hello dear Sdui team,

I just wanted to say THANK YOU !!!!!! get rid of you! I am totally enthusiastic about Sdui, because even I, as a technical illiterate, can handle it really well and Sdui works extremely reliably.

Therefore, many thanks to all of you for the effort behind it!

Stay healthy, and still have a good and good time!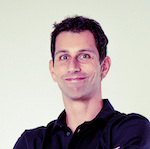 Media officer, high school at Rittersberg Kaiserslautern
Hello Ms. Kaiser,

In the last 2,5 days we have registered over 60 colleagues and more than 750 new students with parents at Sdui at Rittersberg Kaiserslautern, so around 95% of the student body as well as parents and all teachers are with Sdui. Without you and your Sdui team, we would not have made it in time. Many thanks to you for your friendly manner and the quick response time to our little problems, and many thanks to the team, who all responded quickly and always professionally - and that at a time when there is a lot to do for them too.

Thank you on behalf of the college!

Stay healthy. Kind regards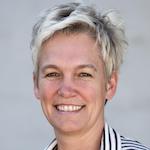 Deputy Headmistress, Freisen Community School
Good morning Ms. Kaiser,
Thank you for the great app with which we can accomplish this school closure in the best possible way.

Of course, not everything runs smoothly, but mostly it depends on the students or parents, who are not yet familiar with digitization. Or the network is overloaded and you have to be patient. Most of the people in our school community are connected to us via Sdui and can view and use the news, chats and clouds. We are aware that we will not all be able to reach via Sdui and have also considered other channels: Nextcloud, post and email. The class teachers and subject teachers are now required to keep an overview here.
Despite digitization, families at home are faced with the huge task of getting everything and keeping an eye on the teaching material. Everyone has to get used to it first. In addition, some print out all orders and do not simply read them as information material and use them to process orders. Then, of course, it becomes a large flood of paper that runs through the home printer. Still, I think we benefit from your app. Thank you so much!
Best wishes and stay healthy!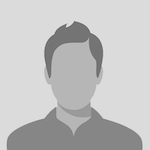 Teacher with school management duties, regular school in Stotternheim
We are very happy with the app. Runs stable and enables us to provide our students with work orders and information. Support is great and tips and suggestions for improvement are implemented quickly. The flow of information between school, parental home and students is super fast. Much better than without such a possibility.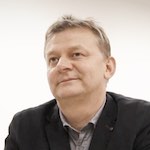 Specialist teacher for computer science, Evangelical High School Großrückerswalde
I am so glad that we have Sdui, you cannot imagine that. And as long as I have you by my side for problem solving, nothing will blow my mind here. 🙂