By using iterative development approaches, we deliver the most user-friendly features to enable communication and organization in one centralized, open, reliable and easily accessible platform for schools worldwide: Sdui
Remote • Berlin • Koblenz (HQ)
We're all driven by our passion for the product we build and the impact it has on our customers every day. Working together with this common goal and tackling challenges along the way creates a family-like feeling at Sdui.
Customer-centric development is at the heart of our product and part of our mission. We want to make sure everyone can access and easily use our product – every single day.
Constant feedback and learnings
From grooming to retrospectives – we are learning from iteration to iteration. In regular feedback sessions every 7-10 days, we align the teams regarding technical decisions and establish standards across all teams.
In two-week sprints, we constantly deliver features to our platform with multiple deployments every day. Close collaboration between designers, product owners and developers as well as our small delivery squads allow us to ship features even faster.
We keep our start-up mentality with short time to market and pragmatic approaches to deliver solutions to our customer's problems. Joining Sdui means your code can reach master branches within only a few days.
Our central platform approach, code guidelines and clean code base enable us to extend the Sdui platform easily. High test coverage and APM tools guarantee high quality and good user experience across our products.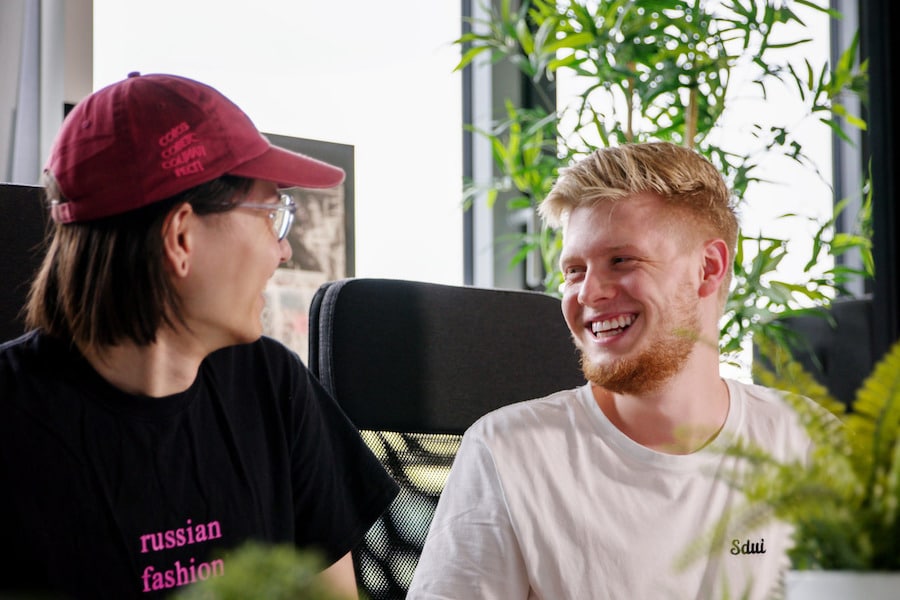 Support our mission to make learning more effective and accessible for everyone. We connect people by simplifying communication and organization in educational institutions worldwide.
Over half a million users rely on Sdui to be in the right place at the right time. For (nursery school) teachers, Sdui makes managing the daily business easier than ever. 
More than 10,000 schools trust in our product every day. We make daily life easier, not only for schools, but also for nursery schools. 
The Sdui Group operates in Germany, Austria, Belgium, Spain, Italy, Switzerland and Turkey. Thanks to our international team we are expanding into new countries month by month.
Why you should join our product team
Become a part of one of the fastest growing ed-tech start-up in Germany and support us in building the operating system for modern education.
Why you should become part of Sdui
MacBook Pro, 30 days vacation, remote work, free beverages & a company pension plan are all part of the package with us.
But these are your real benefits:
You want to join our product development team?

These are our open positions: