The first step into digitization:
The app for daycare centers
More time for the educational mandate
Sdui supports daycare centers in simplifying digital communication and organization. The SDUI app is so intuitive that all parents and educators can use it well. As a daycare manager, you can get everyone involved and take the first step into digitization - without any prior knowledge. Nobody has to deal with complex systems anymore, and at the end of the day there is more time for what really matters: the children's educational development.
Free online consulting call
Learn how Sdui can help you with distance learning
How does Sdui accompany you on this journey?
In 15 minutes: Sdui automatically generates accounts and groups for your daycare center
With the help of a simple Excel table, Sdui automatically creates app-internal groups for educators and parents. Just a few minutes after setting up Sdui, you can reach all parents and educators with just a few clicks.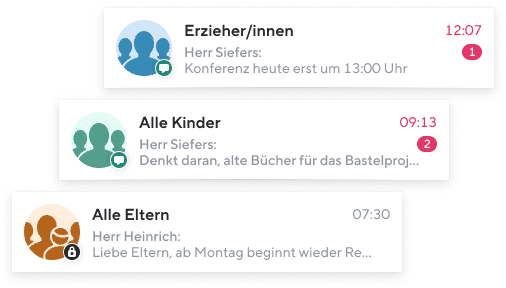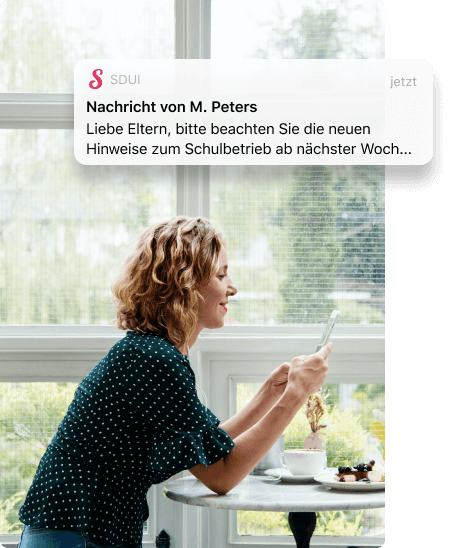 Send important information to all parents with one click ...
With little effort or technical know-how, a news post is created that can be displayed and read by all parents immediately as a push notification on the device. This function can also be used, for example, to involve parents more in the day-to-day life of their little ones by sharing a photo with a brief glimpse of the day via the news function.
... and see immediately who has read the message
You will immediately receive a read confirmation as soon as a message has been read. You can also create surveys and get all of your staff involved and feedback on a whole new level.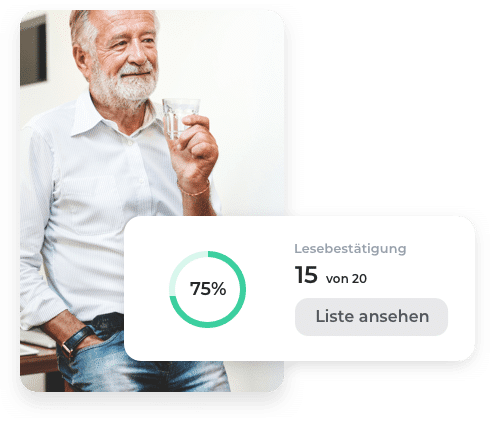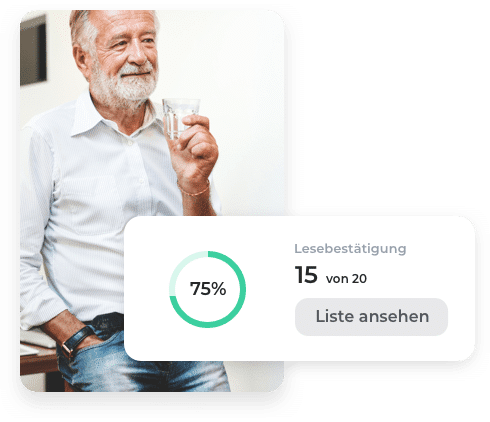 Free online consulting call
Learn how Sdui can help you with distance learning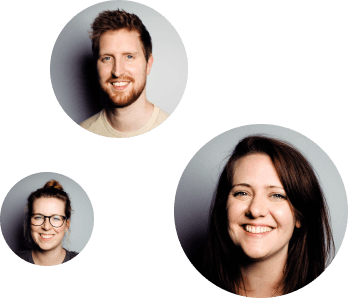 Simply hand over challenges to your personal account manager
Your personal contact person has an open ear and helps with advice - whether it is purely for questions of understanding or administrative / technical problems. Our experts will help you effortlessly to successfully digitalise your daycare center.
Is your school GDPR compliant? With Sdui the answer is 100%: "yes"
With Sdui you no longer have to worry about data protection: The Sdui app runs through an ISO-certified data center in Frankfurt to guarantee absolute security. Because the requirements in data protection are extensive: procedure directory, order data processing agreement (AVV) and Co. We would be happy to ensure that all requirements are met for you. We have ready-made templates for this and can speak directly to your data protection officer if you have any questions.
Use the example to see how other daycare centers work with Sdui
Kinderplanet day care center in Ramstein-Miesenbach
Situation: Up until now it was difficult to implement digital communication because there was no secure communication path.
Goal: To have an easy way of communication for families and educators, but still be able to reach all relevant people with important information at short notice.
Implementation: At the beginning of the first corona lockdown, there was a transition phase in which one drove "two-pronged" and shared printed information parallel to Sdui. This counteracted the fear that the app might be too complex from the start. After only two months, both the parents and the educators had familiarized themselves with the intuitive use of the Sdui app and were able to do without the analogue route completely.
Result: Sdui made it easy and quick to communicate with parents and educators. Everyone is familiar with the digital solution and appreciates being fully informed and involved.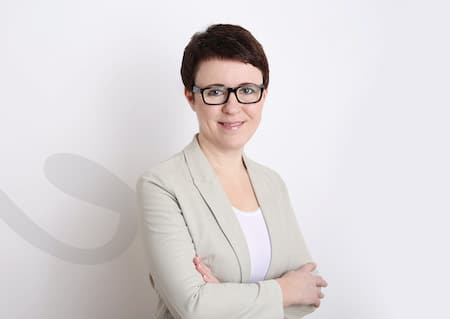 Jelena Wagner, educationalist, developmental psychologist and daycare manager in Ramstein-Miesenbach (to the website ↗)
The most important advantages for parent communication
You keep control over your availability
Even educators need a day off.
Set the chat to "One-Way". So only you can send messages without being disturbed by queries or comments.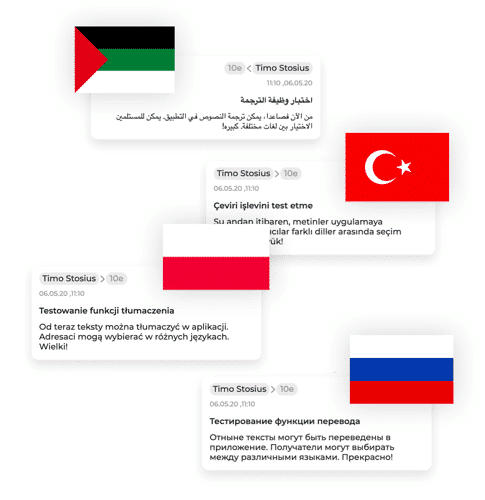 The translation function overcomes language barriers
Write messages in Sdui that parents without knowledge of German can easily translate into their own language.
Quick results thanks to the survey function
It's the little things that take up a lot of time. From now on, UQuestions are simply set to Sdui and answered by the daycare community without further ado.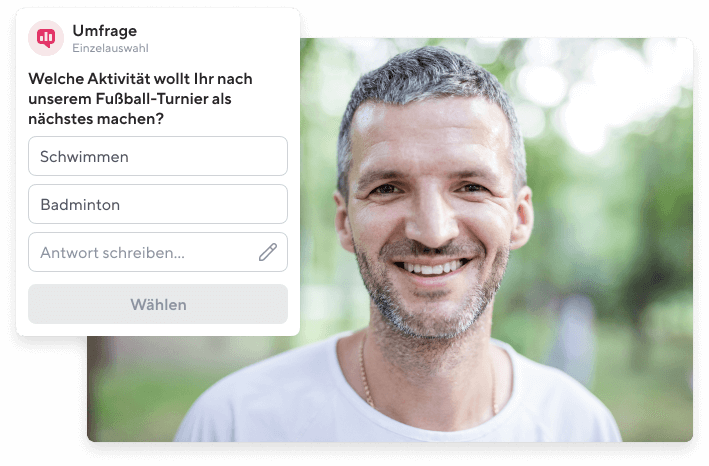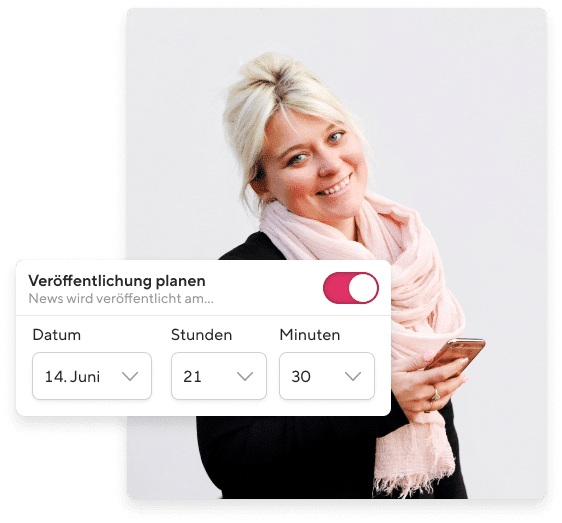 Write official texts early and share them later
Planning security also saves time: Write news for Monday on Friday and save it in Sdui. The message will be published automatically at the scheduled time.
Overview despite the variety of functions
Many parents only use Whatsapp privately. That is why we keep Sdui as simple as possible, without you having to forego functions that make work easier.
Sdui is well thought out software.
But Sdui is also the partner at your side.
The heartfelt concern of our team is to help daycare centers and schools to achieve safe and understandable digitization. We accompany you through the entire process, from the first conversation to activating your daycare center, through to the daily use of the app by educators and parents. Whether you have any questions or requests: just talk to us.
Getting informed was a good step.
Now go the next one.
Free online consulting call
Learn how Sdui can help you with distance learning