Sdui in the daily life of the school management
This is how your daily school life could look like with Sdui...
the day starts with an important announcement for the entire school community
... send it via 1 click as a news item
Throughout the day colleagues have to communicate
... easy and quick in the "Staff room"
How can Sdui help make daycare and school life easier right away? Learn more now!
"It is the biggest motivation for me to know that I have contributed to making the daily routine in schools or daycare centres easier in the long term."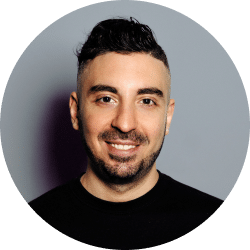 Business Development Manager
You would like to organise a conference due to a student
...just open the digital classbook to be up-to-date
There have been changes to your timetable
immeaditately and everyone directly receives a message
Learn how Sdui can simplify your daycare and school life in the shortest possible time
How Sdui can help the school management with daily duties...
For you as the school management Sdui offers various functions that you can easily integrate to your day-to-day life:
The News function enables the school management to share news with the entire school community within seconds.
The Chat function enables the school management to share news, surveys, various information and files with all colleagues.
The coordination of all staff (maintenance, secretary, IT admins etc.) can be done via Sdui with minimal administrative effort.


Furthermore, Sdui offers a clear overview of the data in the admin panel. This enables the school management to check on the registration status and document any activities.
An overview of the most important functions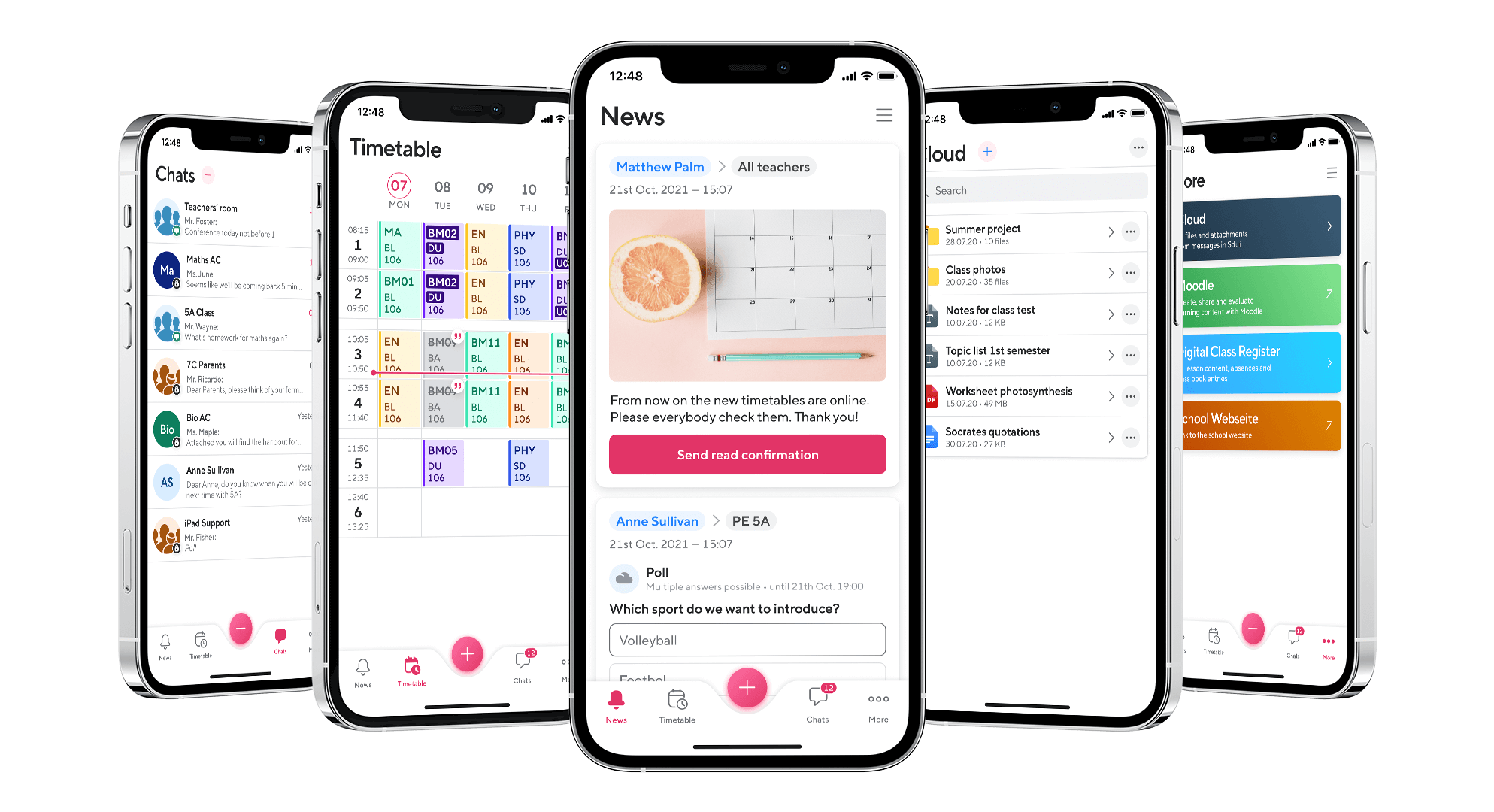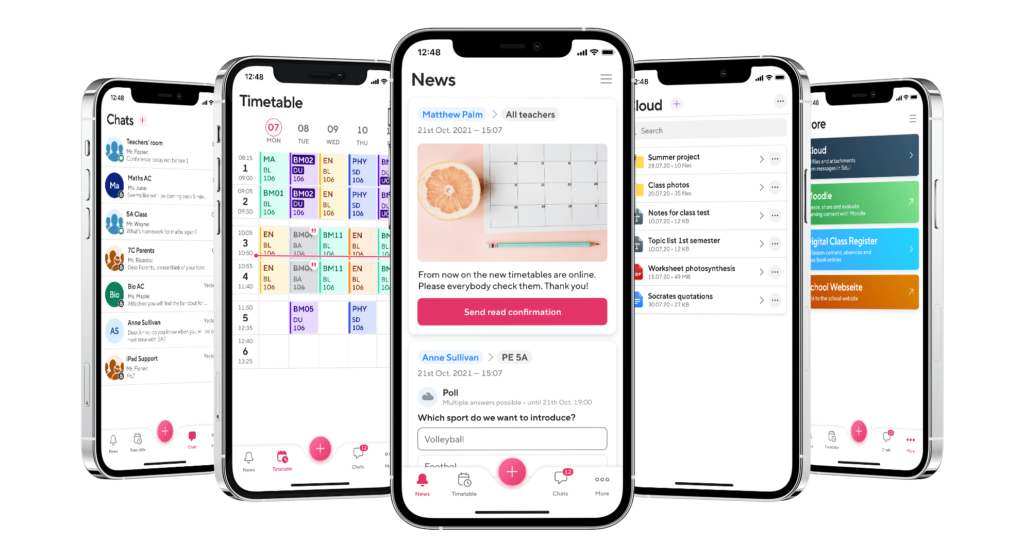 News
No more parent letters lost in the backpack. With Sdui, information reaches securely its recipient.
Send parent letters digitally to selected groups or the entire school or daycare community.
Share documents of all common file types easily as attachments..
Push notifications directly to your mobile phone: The app automatically notifies you of any news.
Know who is informed: Read confirmation in 3 seconds at the touch of a finger.
News can be published automatically: Prepare texts early and set the publication period.
Chat
Surveys
Video conference
Timetable
Cloud
Translations
Digital class register
Digital sick notes
Integrations
Switching between accounts
Infoscreen
Learn how Sdui can simplify your daycare and school life in the shortest possible time