The first step towards digitization: the application for primary schools
More time for the things that really matter: pedagogical teaching
Sdui provides primary schools with a particularly simple solution for distance learning, digital communication and organization. The school app is so intuitive that all parents & teachers with no prior technical skills can easily use it. This is how you, as a school principal, manage to get everyone involved and take the first step toward digitization. No one has to struggle with complex systems anymore, and at the end of the day, there's more time for what actually matters: Pedagogy.
How does Sdui help you on this journey?
In 15 minutes: Sdui automatically generates accounts and groups for your school
Using a simple Excel spreadsheet, Sdui automatically creates in-app groups for students, teachers and parents. So within minutes of setting up Sdui, you can reach all parents and teachers with just a few clicks.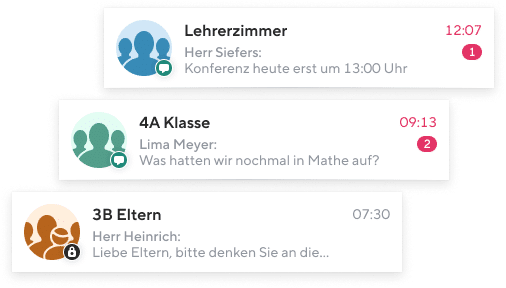 Learn how Sdui can facilitate your daycare and school life in the shortest possible time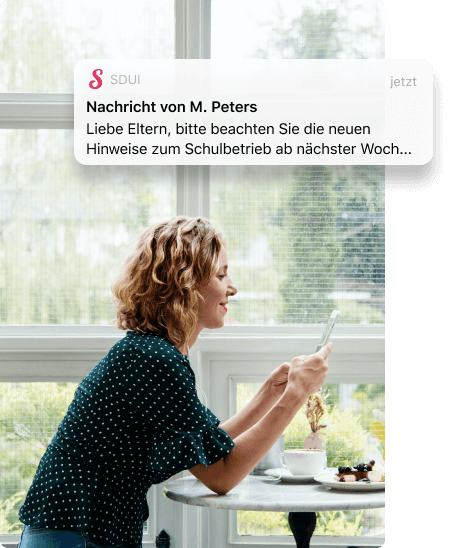 Send out all important information to the parents with just one click...
Especially as schools switched to digital learning fully or partially, quick and secure exchange of information became a priority. Write to a selected groups of pupils and/or parents or share news with the whole school within seconds. From now on, every parent letter reaches the recipient quickly and securely.
... and see directly who has read the messages
Get instant feedback when a message is read with read receipts. You can also create polls to engage your community on a whole new level.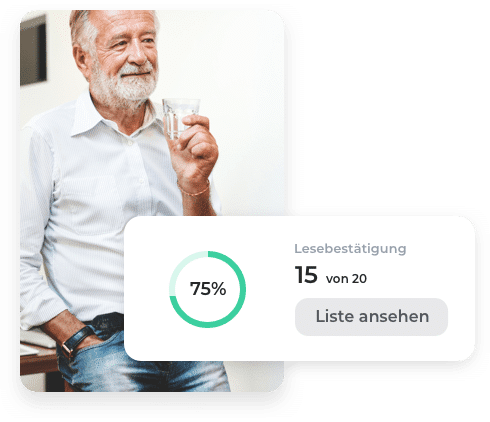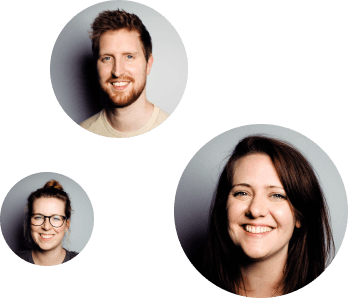 Let your personal advisor deal with the challenges that you are facing
Your personal advisor is there to help you where help is needed. Our experts have already successfully integrated Sdui in more than 500 primary schools and are ready to successfully digitize your school too.
Is your nursery school GDPR compliant? With Sdui the answer is 100%: "yes".
With Sdui, you no longer have to worry about data protection: the Sdui app runs via an ISO-certified data center in Frankfurt to guarantee absolute security. The requirements of data protection are extensive: procedure directory, contract data processing, etc. We are happy to fulfill all data protection requirements for you. We have ready-made templates for this and can speak directly with your data protection officer if you have any questions.
Look at the example to see how other primary schools work with Sdui
Situation: Im Februar 2020 sorgte Orkan "Sabine" für Windspitzen bis 200km/h. Schul- und Kitabetrieb mussten großteilig eingestellt und Eltern informiert werden.
Ziel: Sicherstellen, dass die wichtige Information kurzfristig alle relevanten Personen erreicht und jeder in Sicherheit ist.
Umsetzung: Am Vorabend kommunizierte der Schulleiter die Regelungen zum Sturm per App, um wirklich alle zu erreichen. Eine Lesebestätigung zeigte ihm, wer schon informiert war. Die Eltern entschieden selber, ob Sie ihre Kinder Zuhause lassen wollten und konnten diese telefonisch oder per Sdui mit einem Klick abmelden.
Ergebnis: Dank Sdui konnte der Schulleiter kurzfristig für die Sicherheit und Aufklärung aller relevanten Personen sorgen, eine Überlastung der Telefonanlage vermeiden und eine Krisensituation problemlos meistern.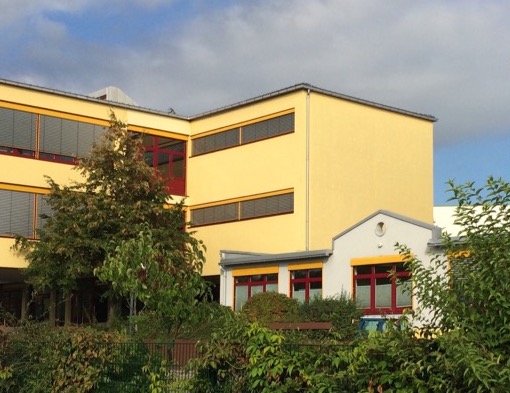 The main advantages in terms of the communication with parents
You keep control over your accessibility
Teachers too need time off.
Set the chat communication to "One-Way", so that only you can send messages without being disturbed by queries or comments.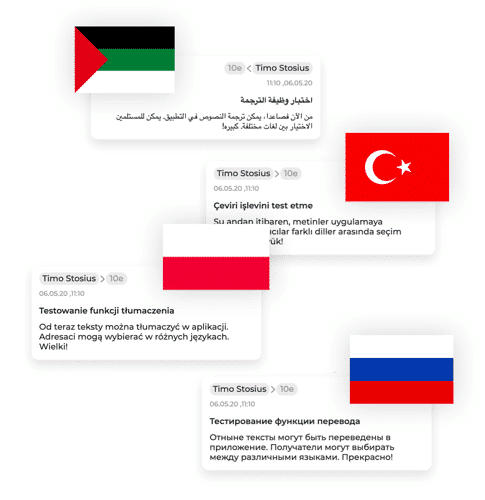 The translation tool helps cross language barriers
Messages shared in Sdui can be easily translated into other languages by just one click.
Quick results thanks to the survey function
It's the little things that take a lot of time. From now on, Surveys can simply be posted on Sdui and completed by the school community.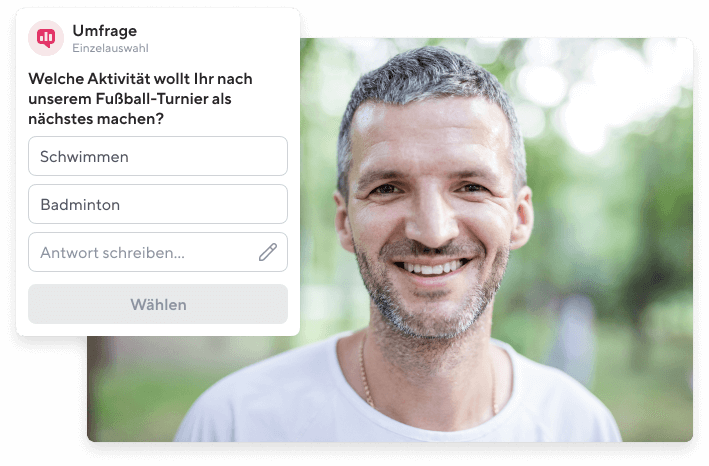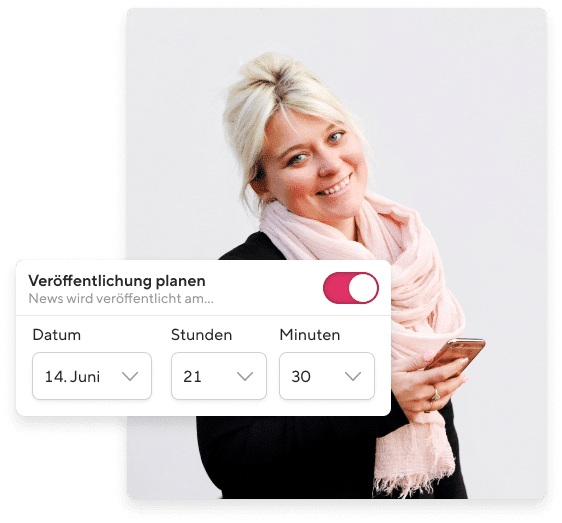 Create official texts beforehand and set them to be published later
Planning also helps saves time: write news on Monday set them in Sdui to be published on Friday.
Clear overview in spite of wide range of functions
Many parents use Whatsapp for private communication only. That's why we keep Sdui as simple as possible, without you having to give up work-saving features.
Sdui is a thought through software.
But Sdui is also the partner on your side.
The biggest goal of our team is to help nurseries and schools to digitize in a safe and understandable way. We accompany you through the entire process, from the first conversation about the activation of your nursery to the daily use of the application by educators and parents. If you have questions or requests, please, don't hesitate to contact us!
Getting more information was the first step.
Take the second step now.
Learn how Sdui can facilitate your daycare and school life in the shortest possible time