Saarland Ministry of Education and Culture and Sdui introduce the new OSS Messenger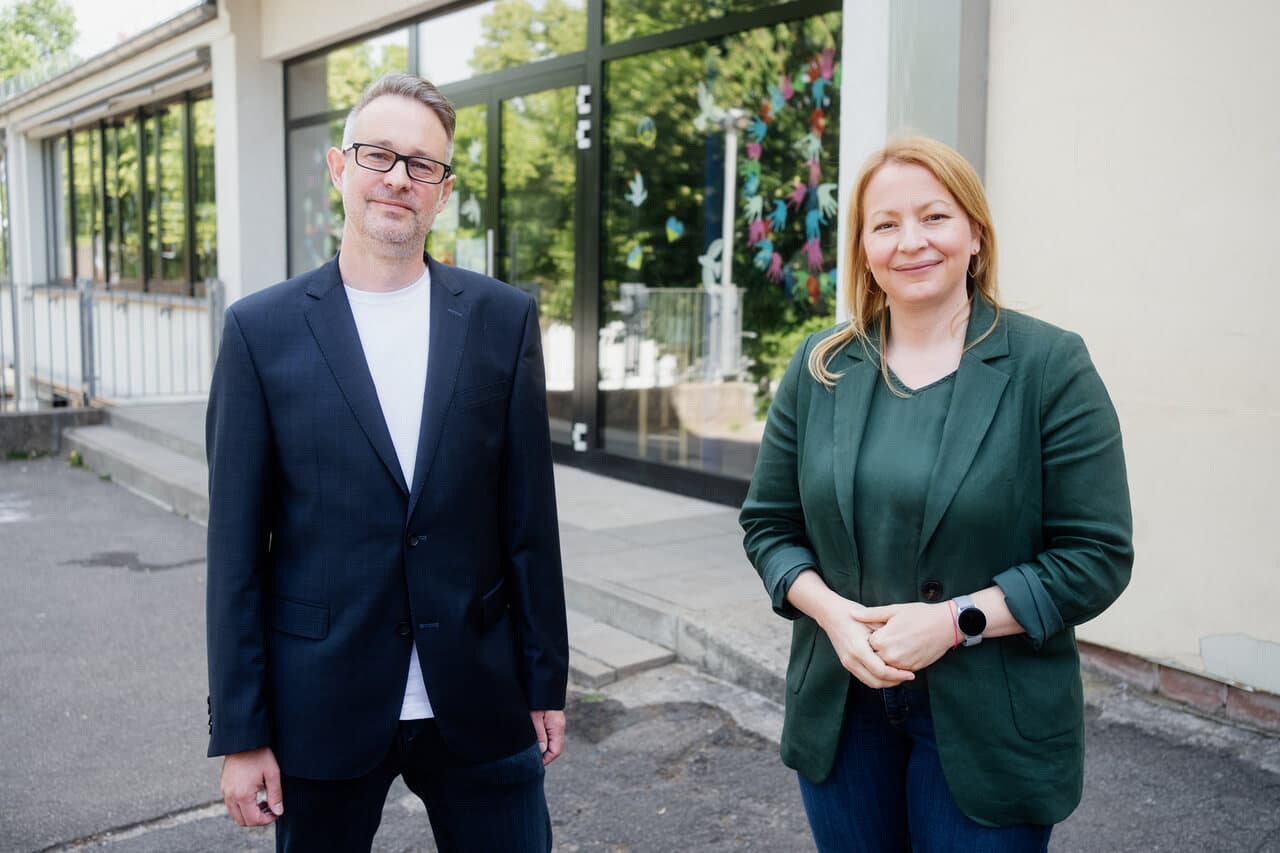 Issued on: 3 June 2022
Crumpled or lost letters to parents in everyday school life should soon be something that used to happen in the past only. For this reason, the Ministry of Education and Culture (MBK) is working together with the education technology provider Sdui to replace the old-fashioned analogue "mail satchel" with a modern, secure and data-protection-compliant system for communication between parents, pupils, teachers and schools. For this purpose, the state's own Online-Schule Saarland (OSS) education cloud was expanded to include its own OSS Messenger for use at primary and special schools.
More than 112,000 users at 305 schools already use the Saarland's own Online-School Education Cloud (OSS). This is operated in a data protection-compliant and legally secure manner. The OSS includes a video conferencing tool, e-courses, a file cloud and the official email account for teachers. It also provides access to a wide range of high-quality educational media via the "digital textbook shelf", which is unique in Germany, as well as digital in-service training for teachers.
The OSS is constantly being improved in alignment with the needs of the schools. The new OSS Messenger is tailored to the communication needs of primary and special schools and will initially be rolled out to 30 pilot schools before being used nationwide. The starting signal for the pilot phase of the OSS Messenger was given on Thursday. Minister of Education Christine Streichert-Clivot and Philip Heimes, Chief Technology Officer of Sdui GmbH introduced the new OSS Messenger at St Barbara Altenkessel Primary School.
"With the introduction of the OSS Messenger, we are putting communication between teachers and parents at primary and special schools on a new foundation and bringing it into the 21st century. For most of us, messenger services have been a part of everyday life for a long time. For me it is important to enable digital, data-protection-compliant and, above all, simple communication between teachers and parents. For this reason, we provided all teachers with a company e-mail address last year and concluded a corresponding service agreement. With the introduction of the OSS Messenger, we are taking another important step on this path," says Education Minister Christine Streichert-Clivot.
Philip Heimes, Chief Technology Officer at Sdui: "Saarland is the first federal state to introduce its own Messenger solution for primary and special schools and is thus a pioneer in the topic of digitizing education. At Sdui, we experience every day how technology can simplify everyday school life and lead to more participation, e.g. through the translation function, because this way language barriers are no longer an issue for parents and pupils with a migratory background. We are proud that Sdui can provide the OSS Messenger in Saarland."
The OSS Messenger offers a wide range of functions:
Direct messages between all users, group messages, voice messages
Push notifications/school-wide messages,
Video conferencing allowing simultaneous participation for up to 120 users
Receiving and sending file attachments, photo feature
One-way feature for teachers: Teachers can write messages in groups. They decide whether replys are possible within the group chats, as well as when and by whom they can be contacted
Read confirmation
Translation function: One of the most important features for enabling more participation – parents with a migratory background can overcome language barriers
Emergency messages via SMS
Message template + flexible and customized choice of when to post messages
Users can also download the OSS Messenger to their private devices via the Google Playstore or the Apple App Store. The necessary login information can be obtained from the respective school.
About Sdui
Sdui simplifies communication and organisation in schools and daycare centres. The aim of the platform is to reduce the time spent on administrative tasks and to make learning more effective and accessible. For this purpose, Sdui develops GPDR-compliant solutions that connect teachers, parents and children. With features such as chat, video calls, cloud, timetable and translations, the platform creates the infrastructure for digital learning. Sdui was founded in Koblenz in 2018 and is now one of the fastest-growing start-ups in the German edtech industry.
As of May 2022, Sdui employs around 150 people and has reached more than 5,000 schools and daycare centres in Europe. For more information, visit sdui.de sdui.de.
You can find more facts and figures about Sdui in the Media Kit here.
Press contact Sdui:
Anna Ferdinand
Head of PR & Communications
+49 261 13490865
anna.ferdinand@sdui.de